AXA story
From Accountant to Manager to Leader: my AXA journey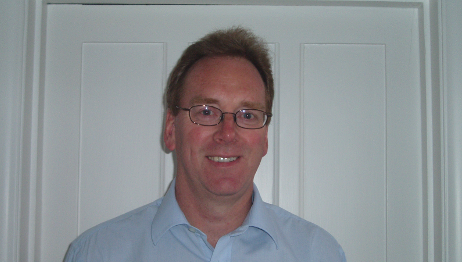 I'm Ken Smith, Head of Group Accounting and Reporting for AXA UK. My team maintains the main accounting records for all of the main UK AXA companies, so AXA UK, AXA Insurance, AXA Wealth and AXA PPP. We also handle group, regulatory and statutory reporting and deal with accounts payable and employee expenses for these companies.
I graduated and qualified as a Chartered Accountant in Scotland in 1980. I then joined Pricewaterhouse-Coopers and spent eight years overseas, before joining Provincial in Kendal. After a couple of years in the Lake District I moved to Singapore on secondment for three years. Post-Singapore, Provincial became part of AXA and I moved to Ipswich in 2000. I've done a variety of finance jobs at both operating company level and at group level – including Finance Director, financial controller type roles, financial reporting roles, technical accountant roles and project management roles. I have moved from being a technical accountant to a manager to being a leader, and now have 115 people in my team: 45 in India and 70 in Ipswich.
My role is much more around leadership and providing direction and guidance to the team these days as I've moved away from the more technical side of accounting. The people development side really excites me – I like seeing people within the team move or rise within the organisation. AXA really values its people, I always say that we are only as good as our people. I certainly feel valued by the management team above me.
I'm also currently part of a steering group for the Flyer Programme. This is part of a big change to Finance across the whole of Europe, which is implementing three new systems: a new general ledger system, a new purchase to pay system, and a shared investment platform for investment accounting. I sit on the steering group that's making the decisions and shaping that policy, so I go to Paris every other month for those meetings. The opportunity to participate in a forum like this and be involved in shaping policy and decisions around those big organisational changes is a great opportunity and I wouldn't get that unless I was part of a global group like AXA.
As a leading global insurer AXA has a big voice in shaping legislation and we work at a very senior level with European policy makers to shape the legislation and regulatory reporting, particularly on Solvency II. I think there are only a handful of insurers in Europe who are in that position.