AXA story
Finding the right balance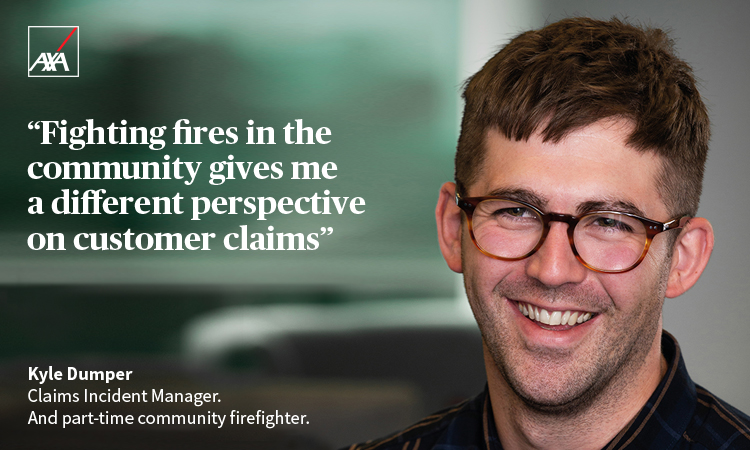 Kyle joined AXA Insurance three years ago. He currently works as a Desktop Assessor in Morecambe. He's passionate about helping our members settle their claims as efficiently and quickly as possible using the latest video call techniques.
But he's also managed to combine this with a job in public service. It's not been easy but with his characteristic determination, and the help of supportive managers, after two unsuccessful attempts Kyle has trained and qualified as a firefighter for the Lancashire Fire & Rescue Service. He now works part time as a Retained Firefighter alongside his job at AXA.
Firefighting is all about prevention and protection; treating people equally and with respect. He brings the teamwork and ability to look out for his colleagues, that is so important as a firefighter, to his day job. He is keen to continue to improve the image of AXA Insurance with his own brand of honesty and trustworthiness.
Kyle gives 100% to everything he does and that applies to both his roles. Kyle's story is a great example of how it is possible, with perseverance and hard work, to be successful in two jobs you love – and to be better because of it.
Interested in finding out more about life at AXA? Read more of our #LifeAtAXA people stories here.