AXA story
Empowering the next generation of female leaders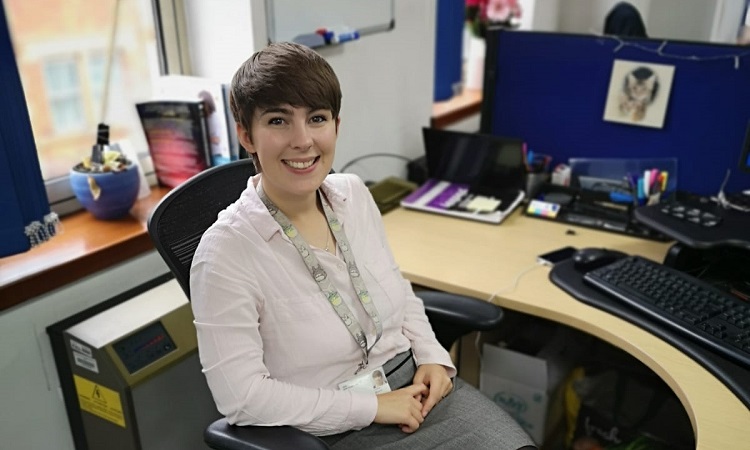 In June last year, only 29% of FTSE 100 executive director positions were held by women. This number is gradually increasing, but there's still strong evidence that women don't have the same advantages as men when it comes to being promoted to senior leadership. That's why, in September 2017, we signed the Women in Finance Charter to show our commitment in supporting the progression of women in senior roles in the financial services sector.
Last year we also launched our Women in Leadership Development Programme – a cross-company scheme where women can benefit from personalised development, learn from experts, have coaching sessions and receive sponsorship from an executive. We've been speaking to two of the women attending this year's programme, Bennet Ledner, Head of Operational Risk, and Ella Potter, Health Consultancy & Innovation Lead at AXA Health. Here's what they had to say about their experiences and how the progamme has benefitted them so far.
Believe in yourself and support each other
"I joined the customer service department as a personal advisor in November 2012 and was successful in applying for a secondment position as an Operational Risk Analyst", Bennet recalls. "Recently I became the head of my team of seven people. It was only supposed to be a gap year but I saw plenty of opportunities in AXA, and they're really good at supporting you to make the most of your career.
I'm not sure who nominated me for the programme but I think it was my manager. I like to make the most of opportunities that arise so it seemed a great idea to take it up. Once on the programme I was allocated a sponsor, who was matched to me based on my profile. My sponsor would actively promote me in meetings and to other staff, and helped me with any problems I was facing. They even recommended me motivational books to read.
Among the many topics we explored as a group, one that sticks with me is that internal beliefs can hold us back. For example, there's the Imposter Syndrome which can make you feel like you're not good enough to be in a senior role. It's only when you start looking at this in more detail that you see there's no reason why you don't belong and suddenly the belief is dismantled. This allows room for more constructive beliefs which helps you progress your career."
Pushing the boundaries of success
"I originally joined AXA with the intention of taking a gap year and earning money to travel but I quickly worked my way up to a manager position and am lucky that I get the opportunity to travel for work", Ella explains. "This programme helped me develop self-belief and confidence. Most women won't apply for a job if they feel they don't hit 100% of the criteria, whereas a man is more likely to apply regardless.
We also learned that performance and merit alone do not mean you're guaranteed success – networking is also very important. We looked at the people around us who can have a positive impact on our career and how to build up those relationships, whether it is just saying hello or going for a cup of coffee.
I've been in my current role for twelve months but I have just been offered the new role of Programme Lead for two of our key strategic initiatives, which I can credit to the Women in Leadership programme in preparing me for. I'm much more resilient now and before applying for this role I thought, what's the worst that can happen?"
More than just statistics
Diversity is key to our business. We want everybody to be themselves and not to be under the impression you need have certain characteristics to succeed. With this, we know it's fundamental that our leadership team represents our customers. Women and men can offer different qualities, and unique combinations are necessary to build up a trusted and effective company. Bennet and Ella are both proud to share their experiences from the programme with other women and men to encourage a diverse and inclusive culture free of stereotypes and unconscious bias. To learn more about gender quality and what we're doing to create an inclusive environment, please visit our inclusion page.