AXA story
Don't hide who you are: Engaging with and understanding autism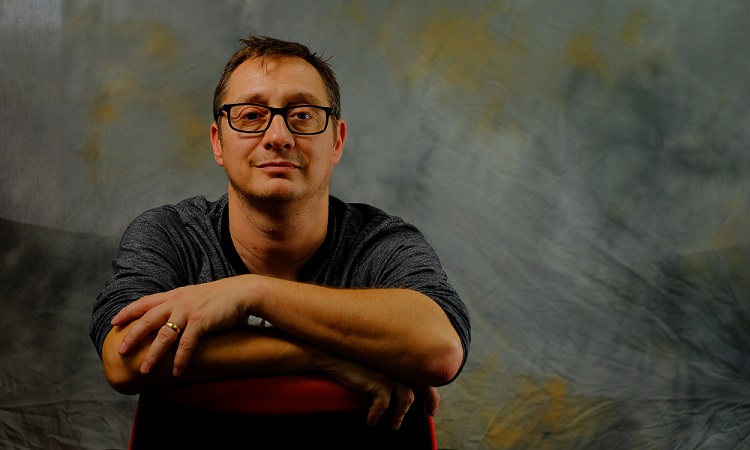 18 months ago, Dan Neill was signed off work with depression. After a series of therapy sessions and various tests, it was revealed he had autism. Today, he's doing all he can to give people the opportunity to understand what it's like to be autistic as well as encouraging others to share their experiences.
I joined AXA almost 20 years ago, but it wasn't until 18 months ago that I discovered I had autism. Was it life changing? Absolutely! It was hugely liberating. Why? Because for so long I'd been trying to fit myself into the shape of the person I wasn't. Ultimately, that's why I'd been signed off work with depression. Then suddenly everything made sense – I thought differently to everyone else because I was different.
Creating an inclusive working environment
I did a lot of research into autism after my diagnosis and some of what I read horrified me. I hated seeing that this was stopping people from doing the things they wanted to do. It also made me want to do something about it. I have a two way outlook when it comes to autism. What that means is by explaining what it's like to have autism, people can understand my perspective. It's also one of the reasons that I'm involved in AXA's ABLE employee group, which aims to encourage people here to shape the working environment to be inclusive of everyone. I've been able to bring my perspective and input to HR policies and the wording of job ads, for example. I support the AXA belief that our recruitment should identify the skills we're looking for rather than the issues people have and it's great to work on this in particular.
AXA has been great when it comes to adapting to my needs. When I came back to work, I realised that what I needed was a quieter area to do my work. My concentration is easily broken because I'm sound sensitive, so I was able to move my desk, which has made a real difference to the way I work. I've also had a really positive reaction from everyone here. I posted a blog on our internal website about my experiences, which ended up being shared worldwide within the company. I had feedback from all over the world, from all levels of the business. I wasn't emotionally prepared for how much people wanted to engage and understand. It was a breath of fresh air and helped to validate my feelings on the subject.
Realise your true potential
My advice to anyone else out there is that if you are autistic, you have a lot more talent than you realise, and those skills are extremely marketable. For me, that comes in my innate attention to detail, and it's why I'm approached for specific tasks because I do a great job when it comes to researching an area or coming up with ideas. Put yourself out there, surprise yourself. Don't feel you have to apply for specific autistic recruitment programmes, it might not work for you. Lastly, don't hide who you are – people want you and your skills, so don't withhold your true self.
Dan has a blog where he shares his experiences of autism, you can find it here if you'd like to read more.