AXA story
Developing and delivering projects that make a difference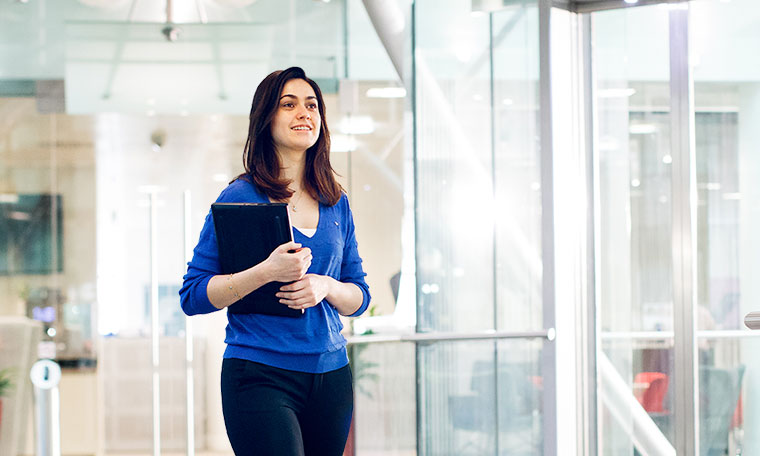 I started AXA's Business Leaders Graduate Programme in 2014, where I was able to work across three different offices and work with a wonderful mix of people. Two years later, I started in my current position as Executive Assistant to Bertrand Poupart-Lafarge, UK Group CFO.
The opportunities at AXA are vast. I've thrived on the experiences that working for a global and well established company offers, progressing from the Business Graduate Programme to my current role as Executive Assistant to our CFO. The best part of the graduate scheme was the opportunity to project manage "Solimed", an AXA project where we were able to source medical equipment from the UK and help deliver it to a hospital in rural India. It was a fantastic learning opportunity for me and the equipment is continuing to change and save lives every day.
And the learning never stops. In my current role I deliver a lot of what needs to be done – I see the strategy behind decisions and then how that's developed and delivered. It's inspiring to be in an environment where opportunity exists and understanding what we can achieve together. I'm motivated by the constant change and potential for learning – I like that buzz, I can feel the drive and ambition of those around me. Every day is different, it's fast paced and exciting. That's why I've chosen to build my career at AXA.