AXA story
Delivering results brings opportunities to do bigger and better things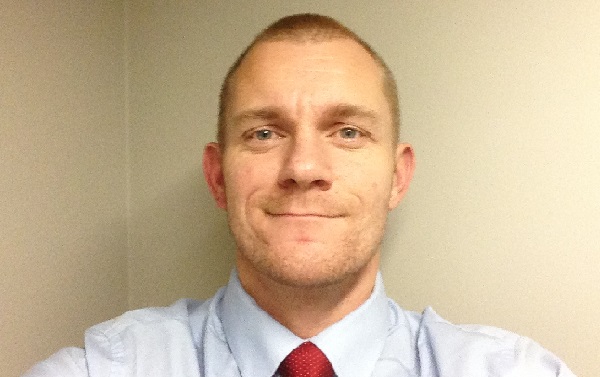 My name is Martin Kilshaw and I work here at AXA Commercial Lines and Personal Intermediary as a Strategic Relationship Manager. I've been with AXA for just over 10 years now, starting out in our Bolton office as a Claims Team Leader. My career developed quickly as I started to specialise in relationship management, and after a number of years managing UK wide accounts (and a lot of hard work), an opportunity came up to relocate to London and look after our insurance account partnerships with HSBC and Santander. Shortly after that I was approached about my current role where I report into the Head of Strategic Partnerships.
We have a number of large partners or brokers, including companies such as Willis, JLT and Brokerbility, which account for around 65 percent of all of our commercial lines business. These strategic relationships are hugely important - not just for the Commercial book but for the whole of AXA. If they're not treated with great sensitivity it may affect our colleagues in personal lines. Likewise if we do something well it can leverage new commercial opportunities in other parts of the business. So we have to work closely with our partners to ensure that 65 percent of the business continues to come in, and more than that, AXA's reputation, brand and bottom line continue to be upheld.
Because they place so much business with us and because those particular brokers hold such big commercial accounts, it's important for us to work together strategically - it's not just about trading locally with them and ensuring that its profitable, but also looking at our wider commercial relationship and where we see it going in the next five to 10 years. And that's where I come in. Currently, I'm looking at deal negotiations and I also look at longer term agreements that stretch over a two, three or even a five year period, ensuring it's a win-win for all parties. I will also get involved in tendering. For example if one of our partners signs a big new client I would form part of the tender group in terms of going out and presenting to that client, representing AXA, and ultimately trying to win that business.
Stakeholder management is a key part of the job and as cliché as it sounds, internal customers are equally as important as your external, if not more so, because you're relying on them to manage the local relationships with that client. So I have to make sure that each of our branches across the UK understand what's happening with each of those relationships and they're kept informed of our strategies in each individual case.
Aside from my role, my biggest achievement to date has been working on a year-long project for the Chartered Insurance Institute (CII). I was nominated by senior management to represent AXA at the CII's New Generation group. I was sat in the Claims group that focused on identifying industry-wide issues - and then challenged to find solutions to those issues. It has been a brilliant professional opportunity for me and very interesting to work with other large insurance companies, such as RSA, Allianz and Zurich.
I think that's where AXA is a really valuable employer. If you deliver results, you'll have access to opportunities that help you build your understanding and expertise and go on to bigger and better things. In my case, that was the CII project and the opportunity to make some significant career moves in a relatively short space of time. Its undoubtedly hard work but you get that recognition - both internally and externally.
Martin Kilshaw, Strategic Relationship Manager, AXA Commercial Lines and Personal Intermediary.