AXA story
Customers are at the heart of everything we do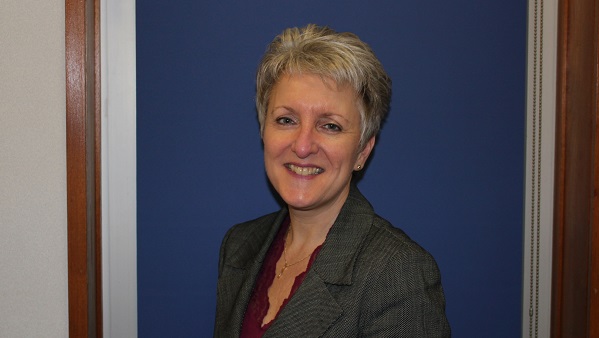 As Head of Clinical and Change Management, I'm responsible for both Clinical Services and a large team of Change Managers. Both are key business areas, fundamental to achieving our strategy at AXA Health. The multidisciplinary Clinical Services team is comprised of the Clinical Centre, Healthcare Solutions (our dedicated oncology team) and Health at Hand which is a 24/7 helpline offering our customers medical information and guidance, as and when they need it. In total, I look after around 90 employees in Clinical Services, made up of a mixture of qualifiedmedical experts, experienced case managers and knowledgeable, highly valued support teams. They bring together a wide range of skills across a broad spectrum of specialisms but everyone shares passion and commitment to supporting our customers in the best possible ways.
Customers are at the heart of what we do. We treat each case on an individual, personal basis and strive to make things as simple and accessible for people as we can. For us, it's about so much more than just health insurance. We're there to support people whether they are claiming or not. If they have general health or medication concerns like their child is poorly in the night and they're not sure what to do, we have experienced nurses on the end of the phone to guide them as well as midwives, pharmacists and counsellors. We also have a constantly updated suite of informative materials online and offer live web chats with healthcare experts. And if someone is diagnosed with cancer or a heart condition and needs complex treatment, we'll support them, and their families, at every step of the way, using our clinical knowledge and understanding to personalise their treatment plan in the way that best meets their specific needs. We work hard to continually innovate our capabilities and optimise how we protect and care for people – whether that's tailoring our packages, bettering our policies, looking at more holistic therapies or expertly researching new treatments and new procedures. It makes it a varied and hugely interesting place to work.
Like many of the people on my team, I came to AXA Health from a nursing background and I've had experience in both the NHS and private sector. In the 18 years I've been here, I've progressed in a number of roles across the business, applying my clinical skills and learning many more along the way. That's the thing about working here; there are such a wide variety of opportunities for people and many different ways to apply your expertise. One of the reasons I joined is because I felt I'd reached a crossroads in my career and I was keen to progress in a new direction. Joining AXA Health has allowed me to continue to use my clinical knowledge whilst also developing my commercial knowledge and understanding. We appreciate that it can be a big move going from a hands-on role to working in an office environment, balancing both clinical and commercial decisions, so we do a lot to support people. No one is thrown in at the deep end. Medical expertise is vital to us so everyone is supported to maintain their qualifications and registered status and given time to work on PREP requirements.
What's kept me here 18 years? Firstly, the opportunities I've had, I've been able to progress quickly and get involved in so many rewarding projects and initiatives, such as setting up a whole new team from scratch (Healthcare Solutions) to provide new and innovative services to our customers. And no two days are ever the same so I'm constantly learning. As our work is centred around our customers, I continue to draw on my clinical skills and understanding on a daily basis but I am now also very involved in enhancing service delivery and leading strategic developments. The people are another reason I enjoy my role so much, they make it such a special place to work. It's a really enthusiastic, empathetic atmosphere. We're by no means all numbers and figures, everyone truly wants to make a difference and look after customers in the best possible ways. For me, there's nothing more satisfying than seeing and hearing how valued our services are whilst being able to watch people develop, flourish and take their career where they want to go.
Sharon Lidstone, Head of Clinical and Change Management