AXA story
CR Week 2015 and the AXA UK Solimed Sporting Challenge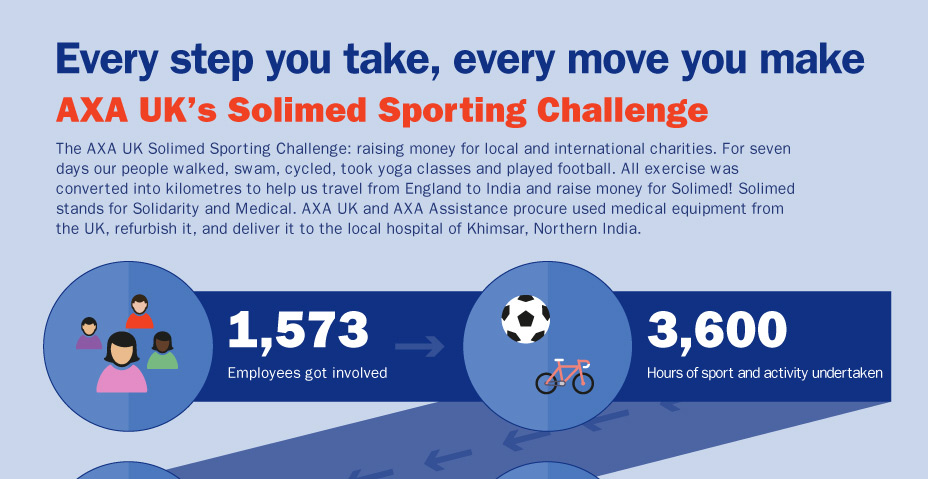 For the 5th consecutive year, AXA employees jumped into action for Corporate Responsibility Week. For one entire week all our employees, from Customer Service representatives to Executive Committee members, came together to raise money for local and international charities.
For CR Week 2015, AXA UK employees embarked on the Solimed Sporting Challenge. For seven days our people walked, swam, cycled, took yoga classes, played football and even did some springtime gardening, all in the name of our England to India sporting challenge. The amount of exercise undertaken was converted into kilometres to help us travel from England to India and raise money for the Solimed appeal.
Solimed stands for Solidarity and Medical. AXA UK and AXA Assistance launched the Solimed appeal to procure used medical equipment from the UK, refurbishing it to give it a second life, and delivering it to those living in the less affluent society of Khimsar, Northern India. Find out more about the AXA UK Solimed appeal here.
The AXA Grand Raffle also raised an amazing £9,956. This money is being split between the Solimed appeal and our chosen charities.