AXA story
Celebrating LGBT History Month at AXA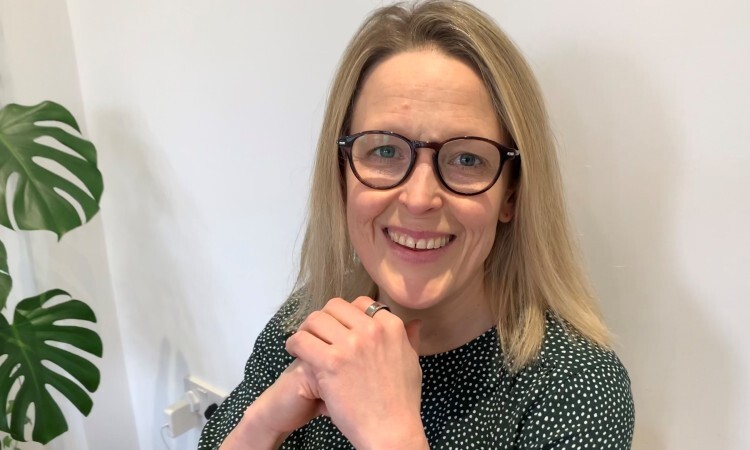 Joining AXA five years ago, Amy Rose is a Business Development Manager for AXA Health as well as a Deputy Chair for AXA's Pride ERG. She gives us a run down on what the Pride ERG has planned for LGBT History Month and why she wants AXA employees to share what they learn.
I joined AXA after working for a much smaller company where I didn't feel comfortable being out as gay, which had a great impact on my mental health. The culture at AXA is hugely different and I could immediately see that there were colleagues who are open about their sexuality which made it easier for me to talk about my home life and female partner. I found out about AXA's Pride employee resource group (ERG) and I wanted to stop people feeling how I used to feel and make a change for people in a similar situation. I've been a part of the taskforce for about four years and I'm now taking up the deputy chair role, which is really exciting.
The work of our Pride ERG
The ERG meet once a month, for anyone to get involved, whether they're LGBT+ themselves or they're an ally. It's really important for people to be allies because that's how you change the culture. We celebrate LGBT+ events throughout the year, both internally and externally. On National Coming Out Day, for example, we had a panel discussion with senior management support and shared personal stories to help make people aware of struggles or issues they maybe aren't aware of. This year we're focused on LGBT History Month and we're recognising what we've done at AXA and how we could do more. For example, we'd like to become a Stonewall Top 100 Employer, which gives us a framework to learn from. We want to implement more cross working across other ERGs too, someone could be from a minority ethnic background or disabled for example, so we're trying to do more work to highlight the challenges and educate the wider business to change language and behaviour.
Remembering those who paved the way
While LGBT History Month is already a prominent event, this year we really wanted to focus on it at AXA. The charity behind LGBT History Month in the UK is called Schools OUT. They've picked five faces from history who would've been forgotten if their stories weren't shared – and at AXA we're writing our own blogs about them so people can learn about their lives. We want to remind people there's so much in history that was completely hidden and it's important to raise awareness of that. Some of the faces we've chosen, such as transgender individuals living in the last century, have been all but forgotten, so we want to celebrate the adversity of what they overcame now, so their stories can continue to inspire and live on.
We're also holding a discussion panel with four LGBT+ people, allies and a counsellor and we're exploring different topics and opening this up to the audience. We'll be looking at LGBT+ role models, as well as authenticity and why it's important for our wellbeing to be ourselves at work. We'll also discuss the role of allies and why it's important for people to demonstrate support. Whether someone is LGBT+, an ally or otherwise, they can learn about their own health and wellbeing and support others with ideas from our discussions.
To find out more about the Pride ERG visit https://jobs.axa.co.uk/inclusion/axa-pride