AXA story
A career and life changing trip to Bangalore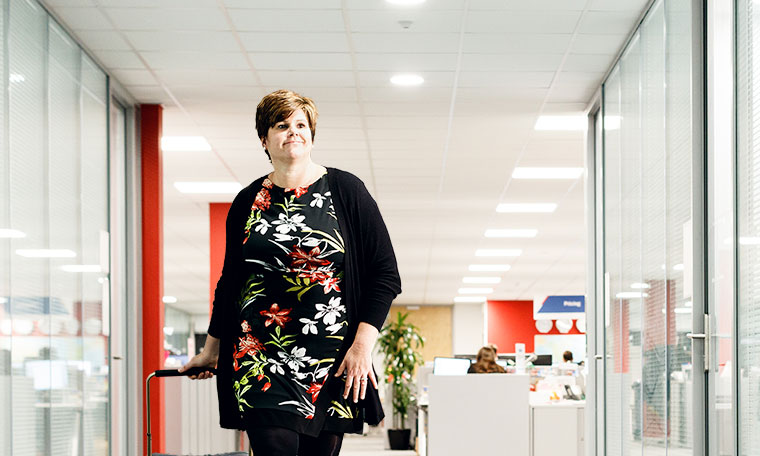 Before I joined AXA's customer service department, I worked for the chief executive of the NHS for nine years. When I said I was leaving, someone said to me that I was moving to the dark side – but nothing could be further from the truth!
Bravery comes in lots of different forms. I'm incredibly proud of the work AXA does supporting individuals, teams and clients deal with the aftermath of crisis situations. It's vital help for people who've been part of a life-changing incident, whether they are there in an official capacity as a fireman, for example, or bystanders that help those impacted by an event, or those that witness one. We provide clinical help to support these people in a physiological sense. People who are dealing with something that they were totally unprepared for, nor anticipating.
My own life-changing moment came when AXA gave me the opportunity to go to Bangalore and lead a customer service training team for six weeks. I'd never ventured that far outside of Europe before, so it was a fantastic opportunity, especially as I was responsible for taking my own team with me. The whole employee ethos was really refreshing and everyone was so hard working. I learnt as much as anyone else and grew as an individual. In fact, I was nominated for an Institute of Customer Service National Customer Service award, due to my work in Bangalore. When I came back, I wanted to instil some of that knowledge and those ideas back into the UK business. And that's exactly what I did.
It took courage, but the trip was a real springboard for my career. Opportunities like that make AXA a special place to work.