AXA story
A better gender balance in the technology sector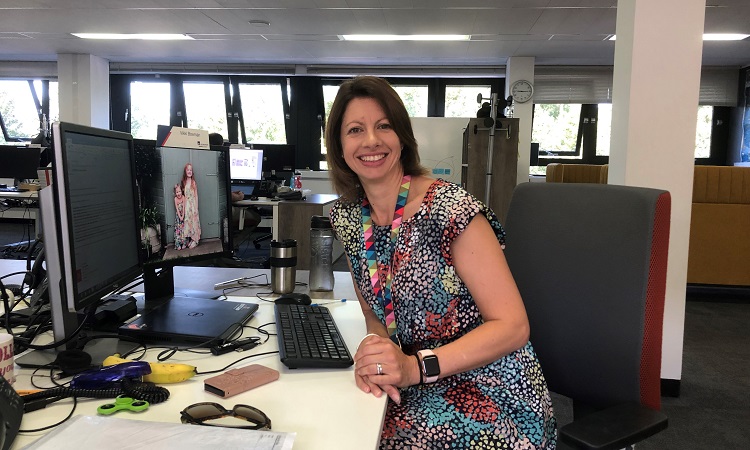 How can you stay relevant in a world where technology is constantly evolving? That's the challenge our talented IT teams tackle every day, by finding new ways to harness the latest technologies to improve our services and products. That's why we invest in their careers from day one. Vikki Bowman, Senior Assurance Manager within IT Risk, and Tara Williams, Health IT Engineering Manager, tell us how they have been supported to build the careers they wanted, as well as what AXA is doing to better the gender balance in the sector.
Almost 20 years ago, Vikki started her career at AXA in IT administration but quickly moved up the ranks to become a trainee programmer, gained some experience in ecommerce and then progressed from developer to senior developer, lead developer and made the move to IT Risk last year. "I'm currently responsible for educating about and supporting our IT applications. I make sure the risks are managed appropriately and that we're doing what we say we're doing," explains Vikki. "I've always been supported at AXA. My managers have encouraged me to apply for roles and work my way up. My previous manager made sure I was involved in different initiatives so that I could gain experience and that stood me in great stead for my current position. I was given a mentor about eight years ago, which was brilliant and so useful in terms of working out what roles to move into."
Moving up the ranks
Likewise, Tara began her AXA career 20 years ago, coming straight from school and joining the individual sales team. Her plan was to earn money for a year so she could go travelling, but it didn't turn out that way and she's had her fair share of IT roles over the past two decades. "After a couple of years in sales, I became a user acceptance tester for some of the larger company projects and worked my way up to a test manager in IT. From there I transitioned into project management because there were a lot of transferable skills I could use. I started as a junior project manager and then became increasingly senior before moving, alongside other project managers, into a scrum master role. Having gained a good understanding of the data team, I successfully applied for the IT data manager role which stood me in great stead for my current role of engineering manager."
Support to succeed
Tara explains that she's always been hugely supported by AXA, which fosters a culture of people being responsible for their own careers and development. "If you have a specific career aspiration, AXA will support you with time for learning and development and actively look for ways that will take you a step closer to that. You wouldn't just be pushed towards online learning but can also spend time shadowing or buddy up with someone.
A better balance
Both Vikki and Tara are keen for more women to enter the IT profession. "Every workplace needs a balance," says Vikki. "It makes for a better working environment because people have different mind sets and ways of working, which complement each other." Tara goes on to explain that there's always room for improvement: "We have a pretty diverse workforce but I would love to see more women in technical roles – they traditionally seem to be in the management roles, whereas the coding roles, for example, are taken mainly by male workers.
"At AXA, we're taking strides to balance things," continues Tara. "For example, we hold an annual student assessment day for one placement student position. We had eight candidates come in and only one was female. What was lovely for me, was that when the team were discussing all the students, it never even came up about her being female, everything was focused on how well the students handled the tasks, their behaviours and how they would fit with the team. In the end, we decided to offer her a full time job as the team were so impressed with her capabilities!"
If you're interested in finding out about our current IT vacancies, you can search and apply here.