AXA story
Balancing being Head of Research, an MBA student and mother of triplets!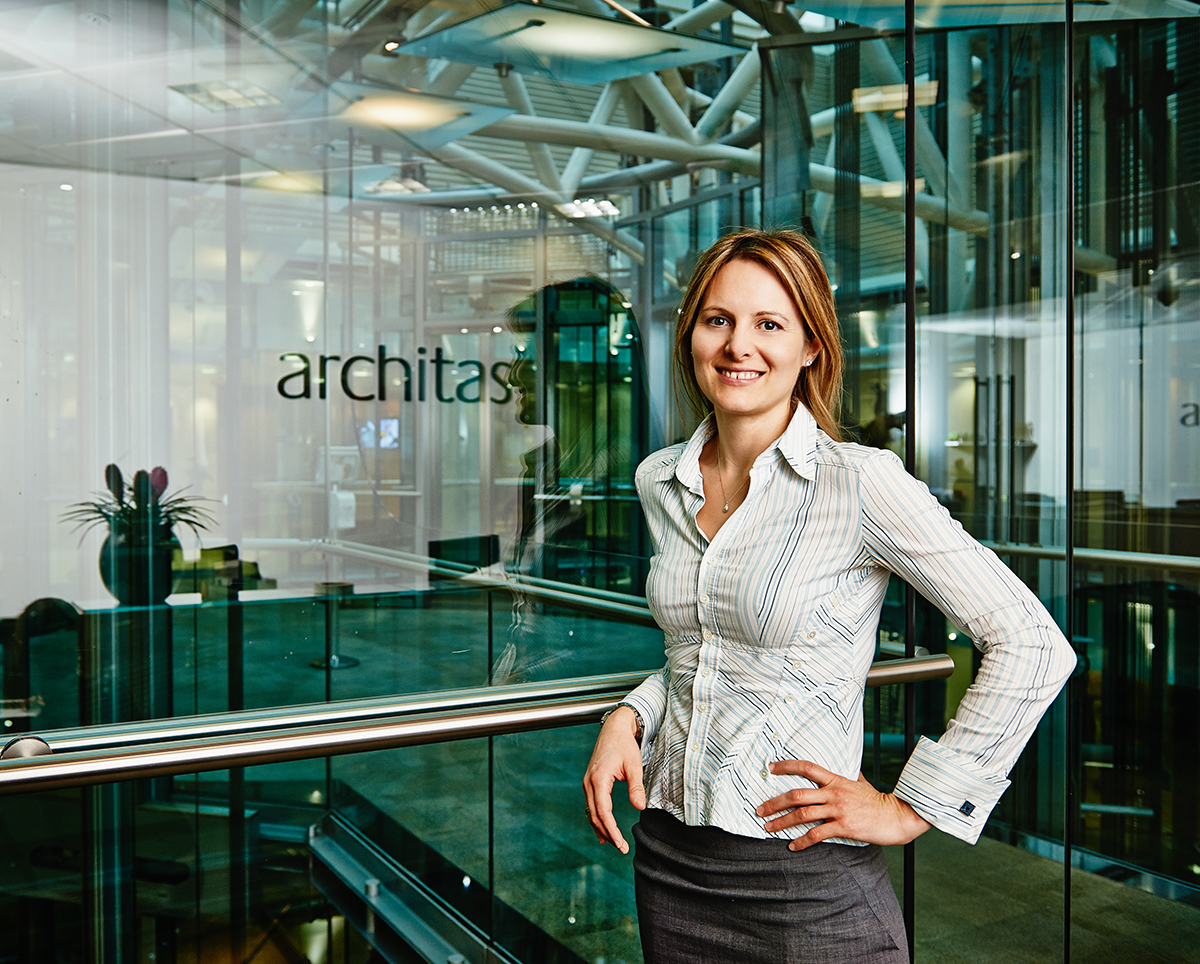 I'm Anna O'Donoghue, Head of Research at Architas. Architas is part of the AXA Wealth Group and powers AXA's multimanager offerings across the UK and Europe. When I came to the interview back in 2008, Architas was just a concept on a piece of paper, which was one of the things that really attracted me to the role; the chance to help shape and deliver something that hadn't yet been created. I joined as a Senior Investment Analyst and was promoted to Head of Research in December 2010. It's my responsibility to coordinate our research function, ensuring that the research we provide is robust, compliant, and reliable and of the highest standard. I lead a team of analysts and work with investment managers and the wider AXA Wealth Group. It's challenging, it's varied but I love it and I honestly wouldn't have it any other way.
As an employer, AXA has been incredible in offering me the support and flexibility to be a mother and have a great career. When I had my girls, I didn't want to have to delegate everything to childcare. I wanted to be able to spend time with them and watch them grow up but I also didn't want to have to give up on the career that I love. Working at AXA has meant I haven't had to choose. After my maternity leave, I came back to work in a part-time capacity, three days a week. Six months in, I was offered the role of Head of Research and I suggested to AXA that I take on an additional day on a flexitime basis to facilitate the extra responsibilities. I now work four days a week, with one or two of those from home. It means I can make the most of my career and enjoy lots of quality time with my girls. Flexible working requires mutual trust and I love working in an environment where you're trusted, respected and supported. If it wasn't for the support I've been given by AXA, I wouldn't be where I am in my career now.
Getting involved in the AXA Future Leaders Programme gave me the opportunity to experience the business in a much wider sense and collaborate across the whole of AXA UK. You take on different courses and projects working with a wide variety of people - something which I found hugely rewarding. It was during the programme that I got talking to the Head of HR at AXA Wealth and started to discuss the opportunity to complete an MBA business qualification. I'd considered it many years ago as I've always enjoyed taking on new challenge and I love reading, writing and learning and the time felt right. After receiving some great advice and feedback from colleagues across AXA UK who had completed their MBAs, I put forward my application for sponsorship which was accepted! As well as financially sponsoring the course, AXA also give me study leave and flexible support in a number of ways. I've just finished the first module (of thirteen) of my MBA and I managed to get a distinction – I'm not sure I'll be able to keep it up but fingers crossed!