AXA story
AXA's very own Home Heroes sprang into action in this year's floods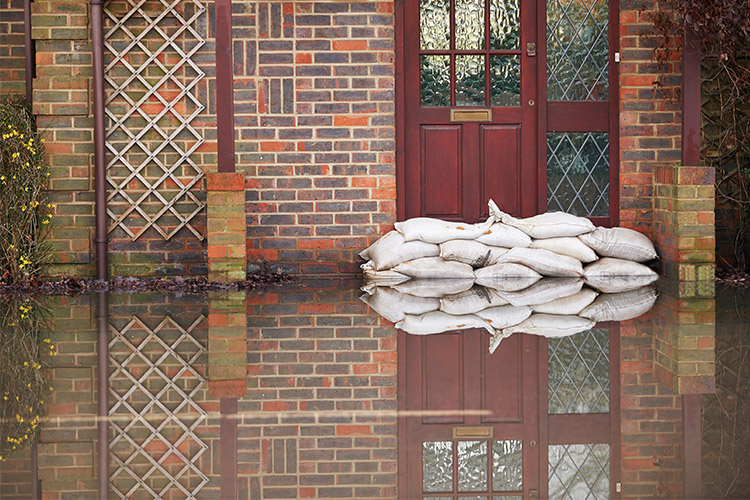 Meet Emma from our AXA Claims team. During this year's floods she went the extra mile for both our customers and her neighbours to make sure everyone felt looked after and had what they needed. We caught up with her to find out what it was like to work during this difficult time.
So, Emma, what's working at AXA been like for you?
I joined back in December 2013, and I'm still learning new things every day.

What do you love most about your job?
I love turning a bad situation around and knowing I've helped a customer. Whether it's assisting with a small claim, or it's helping with a larger, more complex claim, like getting them back in their home.

How did the floods affect you and your neighbours?
The floods cut our electricity, which made it difficult to keep up with what was going on. We had no link to the news and contacting people was difficult. Some of our neighbours couldn't even get to work because of closed bridges and flooded workplaces.

What was it like to live and work through the floods?
It was stressful at first, especially when trying to get ready without the power. But as soon as I got to work I realised a lot of people were affected worse than I was. For many of them, their homes were completely ruined. I wanted to help as many people as possible so I took on extra hours and worked harder.

How did you keep your spirits up?
We all supported each other throughout the floods. The teamwork between us helped everyone continue as normal. Although we'd been affected, it made me realise there is always someone worse off. This made me appreciate what we have. We had no power and the journeys to and from work were difficult, but at least we had a home, unlike some of our customers who'd been flooded.

What did you do to help others affected by the flood?
By being proactive, I was able to help on claims by going the extra mile for each customer. When the power was off, we all tried hard to help each other. At home, I offered friends and neighbours hot showers and cooked meals.

What little acts of kindness helped the most?
A neighbour kindly invited us over for hot meals and the use of their shower. And a colleague on my team offered the use of her facilities after work too.

Has it brought you and your neighbours closer in any way?
The way our neighbours pulled together to help each other really showed how kind everyone can be, which brought everyone closer. We all prioritised those with babies and young children and made sure they were all okay first.