AXA story
AXA Stars Awards: Celebrating our people's success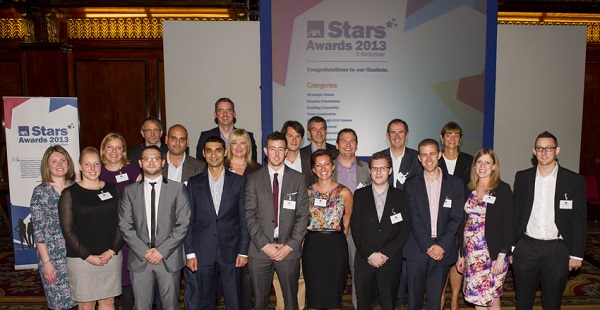 To celebrate the efforts of our exceptional colleagues, AXA Direct and Partnerships held its inaugural AXA Stars Awards on 3rd October 2013. Linked to the values and capabilities outlined in our leadership framework, the awards are given to those who have gone above and beyond to deliver to our customers and our business. Employees are nominated throughout the year by their peers and managers and, alongside a £100 reward, all the winners were reviewed and then shortlisted for the awards ceremony.
Yves Masson, CEO of AXA Direct & Partnerships, said: "I was thrilled to host our very first AXA Stars Awards at our senior management team conference. It was a great event and re-affirmed to everyone present that we have bright and hardworking employees in our business. Their hard work, commitment and dedication means a lot to me and the whole team."
The individual winners on the day were:
Team Leadership: Waqar Ahmed
Change Leadership: Dan Summers
Living through AXA Values: Aaron Budgen
Strategic Vision: James Saunders & Robyn Johnson
Share to Succeed: Jamie Parfill
Results Orientation: Alistair Wilkie
Building Capability: Rachel Merrick
Focus on the Customer: Caroline Meyhew
CEO Award: Rebecca Brown & Tracy Page
Congratulations to everyone who was entered and to the eventual winners.