AXA story
AXA people keep coming back for more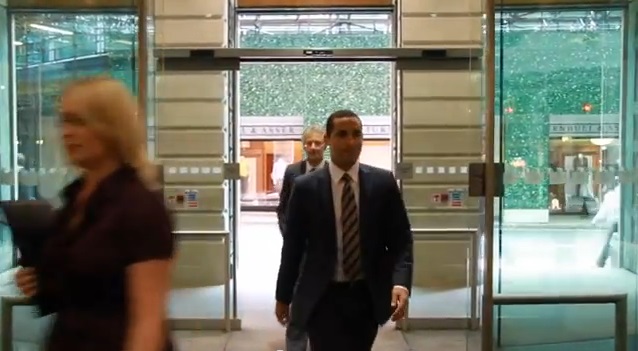 There are lots of reasons why AXA has an unusually high number of long servers and returners – we asked some of them what keeps them satisfied.
If you can measure how great a company is by how long people stick around, AXA UK really has something to boast about. More than half of our people have been working at AXA for more than five years, with 2.2 per cent ­having completed more than 30 years' service.
Head of Public Affairs, Phil Hickley joined the company in 1977 and has seen enormous change. "My 35-year career has been fascinating, opening my eyes to a huge variety of work, customers, colleagues and external stakeholders," he said. "I can remember a time when my team shared a computer and the fax machine was state of the art!"
As a global organisation, AXA offers opportunities some smaller companies can't that help our people feel fulfilled and challenged, such as overseas secondment, placements and full-time roles.
David Whiteman, Head of Executive Office, spent three years in Paris in the role of Business Support and Development. "I knew AXA was global and had a very active growth strategy. The role in Paris was a good fit for my experience and I jumped at the chance, so in February 2008 I moved with my wife and our then 9-month-old daughter. It gave me a great understanding of the global business strategy and I made valuable relationships across the world."
And Nick Smith, Head of Strategy & Corporate Development, AXA CL&PLI, said: "I moved to Paris for two years in 2003 to help establish the Group P&C Claims function. It was challenging; finding my feet in a different country was one thing, liaising with different people in AXA companies across the world was another. The main challenge was to engage and influence all these different people and businesses to commit to actions and targets - having an edict from head office helped but it didn't necessarily ignite activity. The experience taught me how to better understand people, what motivates them and how to influence them, and more importantly that everyone is different"
As well as helping us hold on to good people, international mobility also helps AXA recruit new talent. Risk Analyst, Boris Laignelet joined AXA on the international graduate scheme. "Home for me is Burgundy, where you can drink great wine but not work as an actuary, so I joined AXA for the international opportunities. My first placement was in Switzerland and I came to London earlier this year.
"The integration into the team has been easy and I work with people from different countries. I have the opportunity to stay at AXA UK when my graduate programme ends and I better take it - my girlfriend has just quit her job in Paris to join me!"
Jacque Calf is on the AXA UK Future Leaders graduate scheme and joined the company in September 2012, attracted by AXA's strong development ethics. "I left university not knowing entirely what I wanted as a career, but I knew I wanted to work for a reputable organisation that showed a commitment to the training and development of its people," he said.
"My experience of AXA has truly lived up to my preconceptions. I've been fortunate to experience two varying roles; one in head office and a technical finance role, and have found the people highly supportive."
While no company can expect all its employees to stay for life, AXA has surprising number of people leave only to return later in their career.
Carol Hughes, Head of Specialist Brokers and Trading Services in AXA Personal Intermediary, enjoyed working for AXA Assistance from 1996 to 2002 and returned to AXA in 2006 after spending four years working for another insurer. "I returned to AXA because when I was offered another role, the same culture underpinned the organisation and it just felt right for me. I've had lots of opportunities for development over the last seven years and feel fulfilled in my career, where I know that my contribution is valued."