AXA story
AXA is like being part of a big family - Head of Customer Services, Mark Haley [INTERVIEW]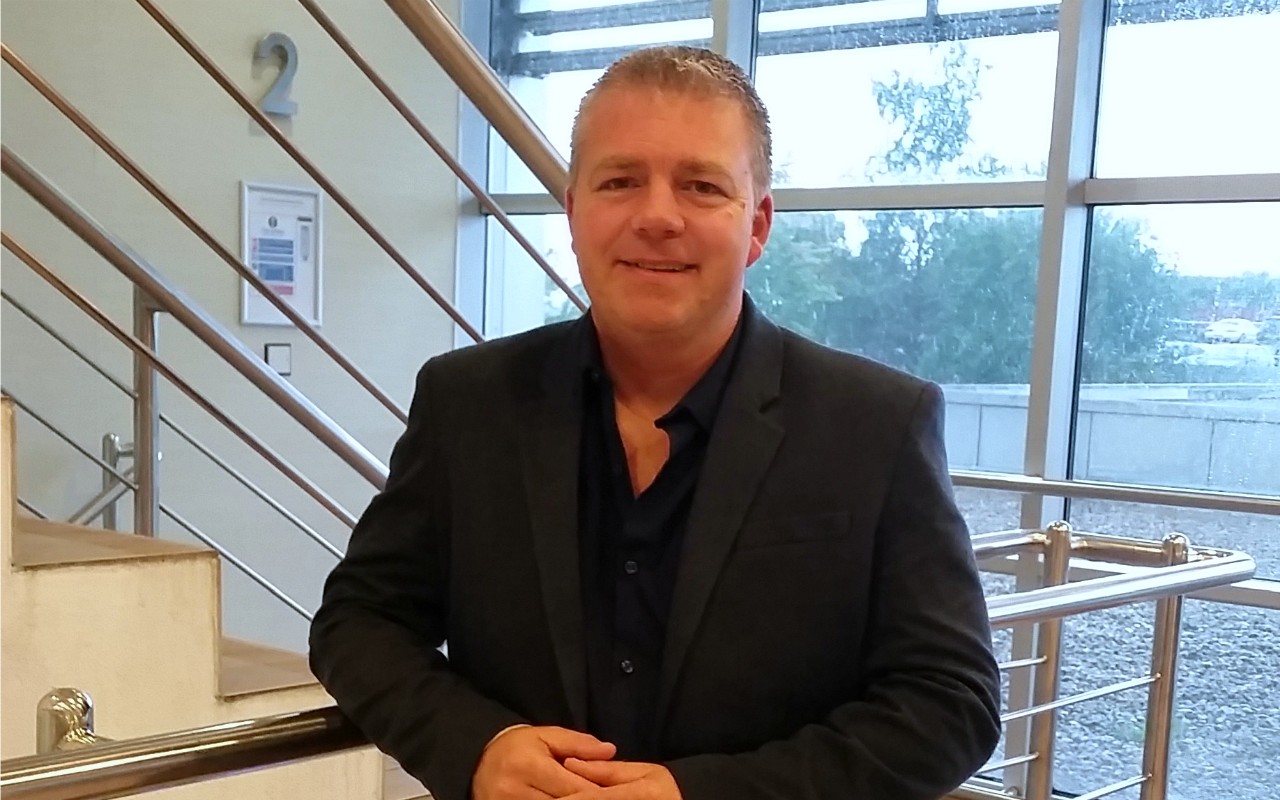 Mark Haley is the Head of Customer Services (Insured Business) at AXA's Basingstoke office, we caught up with him to find out what's going on in Customer Services at AXA Wealth, what attracted him to the role and what keeps him here.
Hi Mark, what exactly does Customer Service for Insured Business entail?
Well, there are two main Customer Service areas, both do roughly the same thing but on different systems. I lead a team of roughly 80 people. Our team provides support and guidance to Customers and Financial Advisers on our products in more traditional ways where they send us requests and we process them, whereas the other team supports a customer self-service system. We also set up and maintain policies, which involves investing money, changing information, sending out statements and making payments.
So why choose AXA?
AXA is a large organisation and naturally this provides lots of opportunities to develop yourself professionally and personally. My team is my family. We work together towards a common goal, and support each other. This is important to me as an employee as well as a leader and is something that AXA encourages.
I should have joined the company earlier on in my career as this may have opened up other opportunities!
So you enjoy working here then?
I've mentioned this above, but it's a bit like being part of a big family! Within my department, I try to encourage a strong sense of team work and community; we do a lot of charitable work and try to have some fun along with way – the harmless competitive type of fun of course!
There must be some negatives?
Like with any large company, there is some level of bureaucracy but as long as you accept that sometimes you can't do everything the way you want to, and that sometimes things might take a little bit longer than you want, then its fine!
So what projects are you working on at the moment?
I'm working on defining the activities that make up the 2016 strategy for the AXA Wealth Customer Services Division which will make us more efficient; further improve the skills of our people and most of all delivery industry leading service to our customers – that's quite cool!
Sounds great! Have you seen anything other departments are doing that might help with that?
I have had the opportunity to visit some other AXA UK divisions (such as AXA Insurance and AXA Health) in the past and they have some really great software automation that I'd like to implement within AXA Wealth.
What advice would you give to someone thinking about applying for a customer service role at AXA?
Go for it! I think the important things to consider are whether you are comfortable working in an office, whether you are comfortable working alongside lots of other people and whether you like helping customers (who can sometimes be very demanding!)
As Head of Customer Service, what key skills and behaviours do you look for in potential new employees?
That's easy! Good communication skills (written and verbal), the ability and drive to learn the technical bits, and patience and empathy with customers, keeping them at the heart of what you do. Lastly you need a good work ethic, to be part of our family, you need to pull your weight and support your colleagues.
One last question for a bit of fun, if you had a super power for the day what would it be and why?
Time travel, then I could go back and apply to join AXA earlier than I did!
That's cheesy Mark, but we like your thinking! Thanks for talking to us.
If you're interested in joining the AXA family in Customer Services at one of our offices around the UK, take a look at our careers page now to find an opportunity near you.