AXA story
AXA employees take £90k in donations for Stand Up to Cancer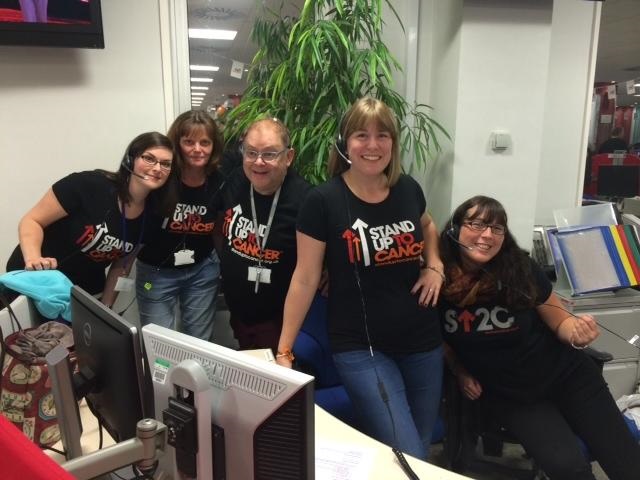 150 AXA employees volunteered to help fundraise for charity programme Stand Up To Cancer last month, doing a little thing to make a big difference.
Over 4.3 million people tuned in to watch the Channel 4 show, which saw famous faces from TV, music and film join forces in order to raise money to accelerate new cancer treatments to UK patients. AXA employees manned the phones until midnight and took a staggering £90,444.50 in donations over 2,593 phone calls.
And that wasn't the only thing that AXA employees did to show their support. As well as take part in the live show, AXA people took on the Three Peaks Challenge in Yorkshire, held bake sales and climbed London's iconic buildings.
We'd love to hear about the little things you're doing to help raise funds for this vital cause. Post a picture or video of your little change to your own Facebook or Twitter account, using our campaign hashtag #AXASU2C.
The Stand Up To Cancer campaign has raised £15,585,444 so far and there's still time for you to take part. And remember, for each little change you make, we'll donate £3 to Stand Up To Cancer. You can also show your support and text to donate – simply text AXAP99 and your donation amount to 70070.
Thank you!