AXA story
"An AXA apprenticeship is a great way to kick-start your career" – James' story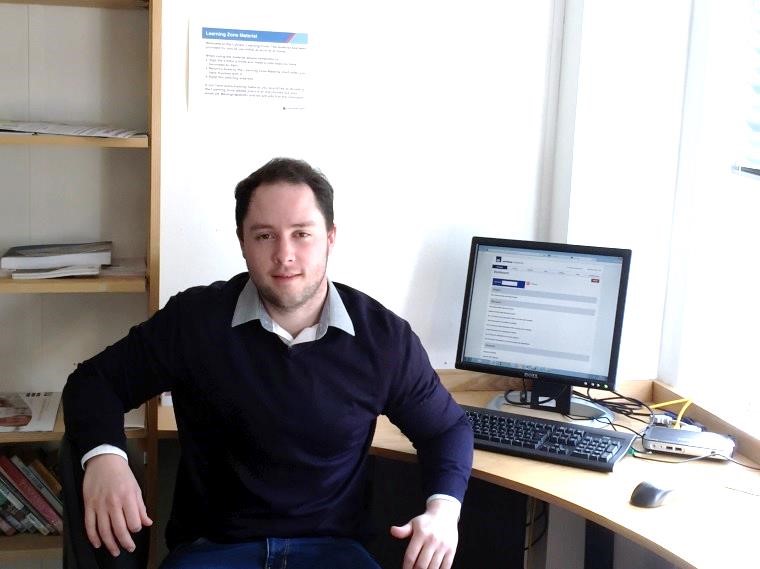 From geography degree to a career in IT; James Robinson joined AXA as an apprentice two years after graduating university and has seen his career take off.
"An AXA Apprenticeship is a great way to get started on your career path. Two years after completing my Geography degree at university, I decided that I wanted to get into IT. I always thought that apprenticeships were for school-leavers, but I joined AXA's scheme when I was 23 and it's helped me to earn, learn and gain valuable new skills.
My day to day work changes all the time. I'm constantly learning new techniques to use within IT and have the opportunity to gain experience within every area of the business, both through my work at AXA and also during training weeks that take place with QA training. I recently passed my Advance Level Apprenticeship in IT, Software, Web and Telecoms Professionals and am about to begin a CS diploma in Solutions Development.
The atmosphere at AXA is really positive. Everyone has been very helpful and there's always someone on hand if you have any questions. There are no barriers between managers and employees - everyone is sat together and the open environment makes you feel comfortable to approach anyone and ask for advice.
Whether you're an apprentice or you've been with AXA for 20 years, there are always opportunities for you to progress in your career. Within my first year I completed a number of training courses and I've now started working towards my NCS Diploma. To anyone thinking of joining AXA, an apprenticeship is a great way to kick-start your career."
If this sounds like the career opportunity you're looking for, take a look at our current apprenticeships.
Still not sure if an AXA apprenticeship is for you? Visit our apprentices page to find out more.