AXA story
A flexible approach to work means family comes first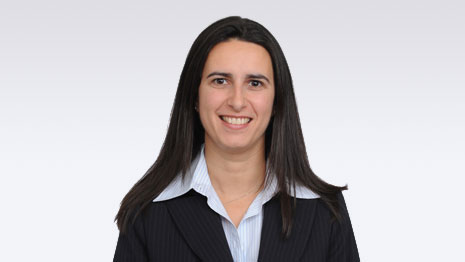 My name is Nicola Bell and I'm the Finance and Risk Director for AXA PPP, the second largest health insurance company in the UK. I'm responsible for ensuring that AXA PPP meets or exceeds its financial ambitions, that my team perform our operational financial activities effectively and that the business complies with all of the regulations we are subject to.
I've been with AXA for 12 years, starting in the UK head office. I was a Financial Planning and Performance Manager for the first two years, and then led the formation of, and headed up the AXA UK Group Expense Management function for the next two years. I spent my next two years working as the key AXA Finance Business Partner on the recently acquired Winterthur and Bluefin Insurance businesses, agreeing appropriate financial targets and supporting with appropriate integration into AXA, before taking on my current role at AXA PPP six years ago.
AXA has given me the opportunity to get involved in a huge range of projects and initiatives in the varied roles I've had. It's also a really exciting place to work at the minute. At PPP we have a lot of different initiatives underway to expand both in the UK and internationally and it's great to be part of the team driving these projects forward.
One of the biggest challenges I've faced as I've got more senior throughout my career is taking on responsibility and accountability for new things, sometimes outside my area of expertise. I came to AXA PPP without knowing that much about health insurance - but I worked really hard and used the experienced support around me to get me to a point where I could quickly assume the leadership role that I needed to. Part of this has also been becoming more comfortable with the fact that while I'm not always the expert, I don't need to be, I have a team of specialists to advise me and to make sure that I'm making the right decisions.
The people here at AXA PPP are just great; there's a huge amount of passion for our business and everyone gets behind and fully supports the vision that we have. There are people in my team who have worked here for over 20 years and that's because they really do believe in the company. They like the innovation that we have locally and the way that we're always striving to implement new ideas and most importantly always seeking to find new ways to better support our customers.
AXA is very flexible to different work/life balance requests, so while we need to do what's right for the business, we'll consider how to fit around the way that people need to work. For example, while I've been at AXA PPP I've had two children. I still work full time for AXA, I've just changed the way that I work because it's obviously important to balance doing what I need to from a work perspective and also see my family. My diary is managed exceptionally tightly and I leave the office and switch off at 5pm everyday to concentrate on my family. AXA have supported me working in a way that I need to so I can fit in my family commitments.