AXA story
A day in the life of an Account Manager in the Bristol Broker Hub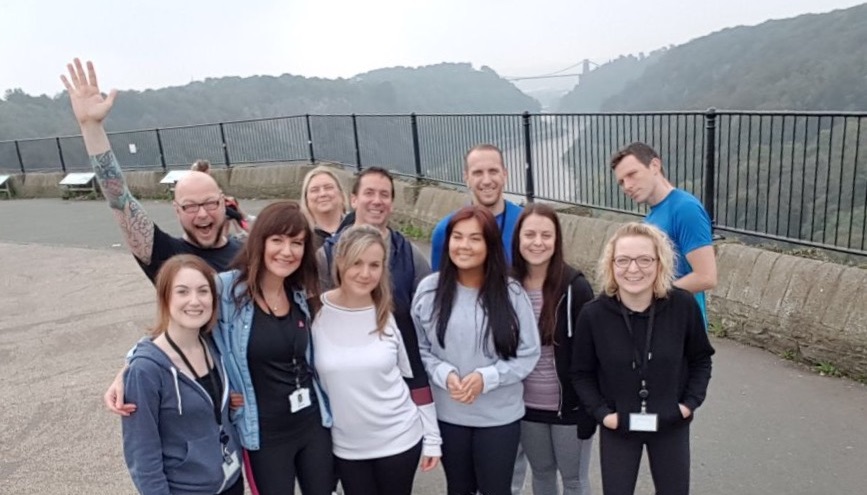 We caught up with Natasha to hear all about what it's really like to work in the Bristol Broker Hub.
"The Broker Hub went live in March 2016. It was created to support and work with intermediaries who may not have considered selling Private Medical Insurance to their clients. My role as an Account Manager involves helping them develop and grow their SME Private Medical Insurance portfolio.
I start a typical day by following up on opportunities: when an intermediary has requested a proposal for their client I need to call them to ensure that they have everything they need to recommend AXA Health. This involves gathering market feedback to see how we compare to our competitors and then working with our pricing team to improve our terms to make them as competitive as the risk allows us to, increasing our chances of winning the business.
As well as supporting intermediaries who already work with us, I also have to implement brand new relationships. This involves calling up intermediaries who have never worked with AXA Health before. They may not understand anything about Private Medical Insurance, so I call them to introduce myself as their Internal Account Manager. I then complete a 'fact find' to find out about them and their business, so I can get an idea of: how I can support the intermediary going forward, how PMI would fit with their client base, and ultimately how I can encourage them to include Private Medical Insurance in their current portfolio.
It's really satisfying to help intermediaries develop their portfolios to include PMI and assist them to make their first sale, which typically goes on to make further sales. I have also had the chance to visit some of my clients with my External Account Manager, which I've really enjoyed.
I work with a fantastic team; we support one another by sharing ideas and best practice – we're always bouncing ideas of one another. It's really important that we remain focused on nurturing new relationships and finding new opportunities to promote AXA-PPP Healthcare. We also get a bonus based on the amount of successful calls we have with new brokers and also the premium we sell. To be successful in this role, you need to be friendly, great at building rapport, have pro-active portfolio management skills and you certainly can't be afraid of the phone!"
Interested in joining Natasha's team? Please click here to find out more about our current opportunities in Bristol.