AXA story
Why working in Motor Claims is friendly, flexible and not for the faint hearted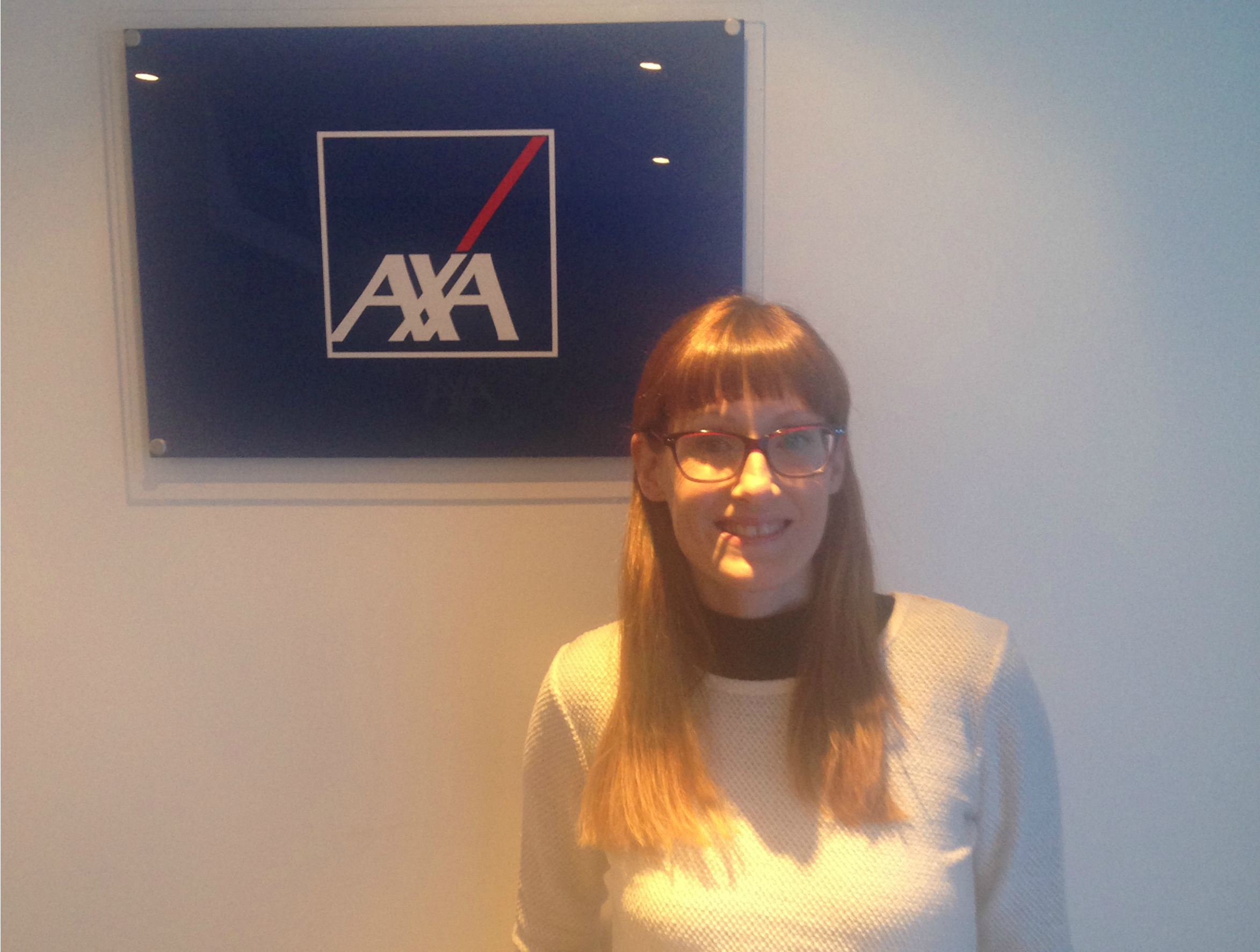 Veronica was looking for a part-time career that ticked all the boxes – and she found it at AXA.
After a successful career in higher education, Veronica was looking for a position that worked alongside her young children. Joining AXA Motor Claims was the perfect opportunity, allowing her to work, close to home and with part time hours to suit her. Veronica applied for a position as Customer Service Claims Advisor and, after flying through the recruitment process, was quickly put through her paces in AXA's comprehensive training programme. Four weeks of full-time training learning about insurance and improving her customer service skills, followed by two weeks coaching on the phones and Veronica was ready to take ownership of her calls.
"The training at AXA is very thorough," says Veronica. "And because the team leaders and my colleagues are really helpful and friendly, I know I can discuss any concerns with them and they'll help me out. It's a very approachable, welcoming environment." A typical day will see Veronica deal with claims, helping customer's with courtesy cars, general queries and updating cases, taking down new claims or reporting an accident. It's a very varied workload and Veronica's aim is to walk customers through the claims process and make it as easy for them as possible.
And despite being just six months into her job, Veronica reveals she's already been approached regarding the direction of her career. "You're not expected to stay in the same place for long here," she says. "You're given lots of guidance and training, such as e-learning programmes, to improve your skills. There's no glass ceiling here, the sky really is the limit. You're also encouraged to understand what other departments do so you don't have to stay in the same area of the business. You can sit in sessions within other departments to learn more about them, and see if that's something you want to progress in to."
Success is being open-minded, explains Veronica. "Motor Claims is full on and not for the faint hearted! You need to be patient, understanding and willing to listen, as well as a good multi-tasker and time manager. Confidence is also really important – there's obviously a learning curve, but you'll get the hang of it – and don't take things personally if a customer is upset or angry, it's their situation, not you, that they're struggling with."