AXA story
Why collaboration helps me feel motivated, creative and rewarded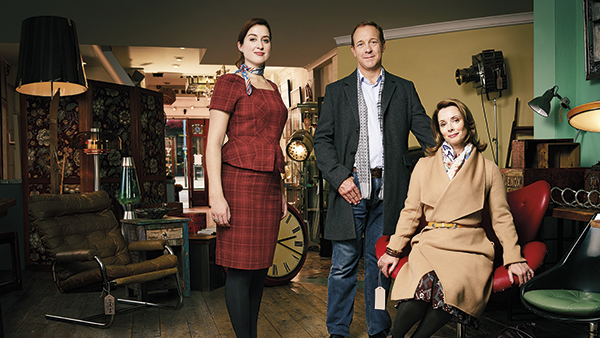 I joined AXA three years ago as a Personal Advisor for AXA Health. Before I applied I heard a lot about the opportunities the company offered from friends – and I have to say, they weren't wrong! I've had so many opportunities to improve my skill set and capabilities, from online development and taster days with other departments, as well as planning and prioritising courses, I've learnt a lot. I know from speaking to friends in other organisations, both big international finance organisations like JP Morgan and small boutique marketing companies, you just don't get these opportunities everywhere.
I use the skills I've learnt on the various courses I've taken every single day. I speak to a range of people and they can be quite emotional calls, if people have just found out they have cancer, for example. It's my role to offer them access to the tool kit we have available and support them through their treatment. I really enjoy helping customers and that's my focus both internally and externally. If I can make someone smile when they're having a bad time, I know I've done a good job. At the end of the day, I just want to make people's experience and circumstances better.
For the past 12 months I've had a 100 percent record of calls. We get monitored on four calls a month. It's an amazing achievement and I'm really proud of myself. Unfortunately, my father passed away at the end of last year, which obviously had a huge impact on me and my work. I think the reason I came back to work so soon was that AXA, and my manager in particular, were brilliantly supportive at such a difficult time in my life. There was no pressure to come back to work, there was no date looming, I just took as much time as I needed to try and get some normality back in my life.
It's a great environment here, like a miniature family and I know I'm really lucky to be part of such a lovely team. There are 10 of us altogether and we're very social – I'm kind of the social secretary! I organise all the birthdays, so I collect money and make sure we get a present our team mate would like. We also have lots of team nights out – we've been bowling, out for cocktails and we're going to a jazz night in Tunbridge wells soon. We're also having a BBQ at my house this summer. Because we spend most of our time on the phone, it's really nice to have social events outside work.
We do a lot of fundraising, too. I put on a Macmillan coffee morning last year and raised £300. And I'm currently working with a colleague to put together a cook book with contributions from colleagues across AXA, as we seem to be pretty good cooks! Half of the money we raise will go to AXA's charity of the year while the other half will go to Movember, and it will be dedicated to my late father.
It's not only outside of work that we're encouraged to be creative – we also have an 'I imagine' section on our intranet on which we can post our ideas regarding better ways of working. Ideas are regularly implemented, which makes me feel recognised and supported, and is ultimately very rewarding. Collaboration with the company I work for makes me feel more motivated to go to work and give an even better experience to the customer.
Amanda Pritchard, Personal Advisor, PPP Healthcare