AXA story
Why at AXA, we give graduates responsibility and exposure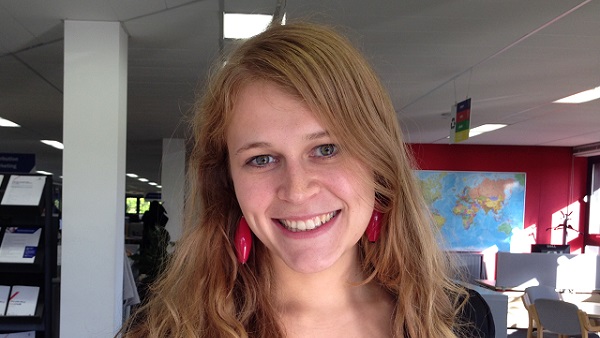 "My manager carefully rations the challenges I'm exposed to so that I always feel stretched without becoming frustrated by having too many of them at once."
I'm Alex and I chose the Future Leaders graduate programme at AXA because I wanted to experience all the different parts of the business. I wasn't sure which career path to choose and didn't feel ready to make this important decision, so the programme was actually perfect for me in the amount of flexibility and the breadth of placements it offered. I also really wanted to be part of a programme with very few graduates so that I could get lots of support and commitment.
I really enjoy the responsibility and exposure I get. I'm encouraged to take initiative in my projects while knowing that my manager is always there to help me with any problems. She carefully rations the challenges I'm exposed to so that I always feel stretched without becoming frustrated by having too many of them at once.
I was only two weeks into my role when my manager asked me to chair a meeting with seven team members. The most challenging part of this was leading the discussion without actually understanding most of the insurance specific details. I was also expected to assign deliverables to every member of the team - they were all much more senior than me and had been at the company over 10 years. I made sure I was as prepared as possible for this meeting so that I could understand as much as possible and I also tried to get to know the team members before the meeting so that I felt more comfortable when I had to chair. And instead of setting a deliverable deadline, I asked them to commit to a date that they felt was realistic.
Alexandra Sorokina, Future Leaders Graduate Programme