AXA story
What made me choose the AXA Graduate Programme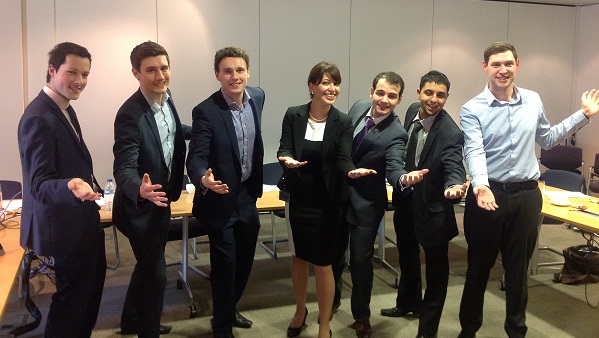 We know what we love about AXA and we know what brought us on board. But we were keen to find out what made others choose our graduate programme over the hundreds of others on the market. We asked Alex Burn and Samira Kadkhodaei from AXA Wealth, Alex Graham from AXA Personal Direct and Partnerships and Jacque Calf from AXA UK about why they felt we stood out from the competition.
AB: It was refreshing to see innovation and creativity at the forefront of a business in an industry as traditional as financial services. Lots of other graduate programmes just focus on status but AXA seemed more interested in real substance. It has a very ambitious growth strategy too, which excited me.
SK: I considered AXA for the same reasons anyone else would – size, reputation and global exposure. But I applied because of the people. After speaking to some AXA employees, it was clear to see the positive ethos of the company ran through its people. It was encouraging that some employees had been with AXA for over 15 years but never stayed in the same role for more than two.
AG: For me, the most important thing was to develop a broad skill set so I could identify where I wanted to progress my future career. With support, challenges and the opportunity to experience different areas of the business, AXA had a lot to offer that appealed to me. The high profile Future Leaders Programme sponsored by the Group CEO also won me over.
JC: When I left university, I wasn't entirely sure what I wanted to do as a career, though I knew I wanted to work in financial services. Importantly, I wanted my employer to be committed to training and developing its people. The greatest appeal of the AXA graduate programme was in providing the opportunity to experience and develop my skills in a variety of roles across different business lines and operating companies.