AXA story
What Challenge Everything means to me as an AXA Graduate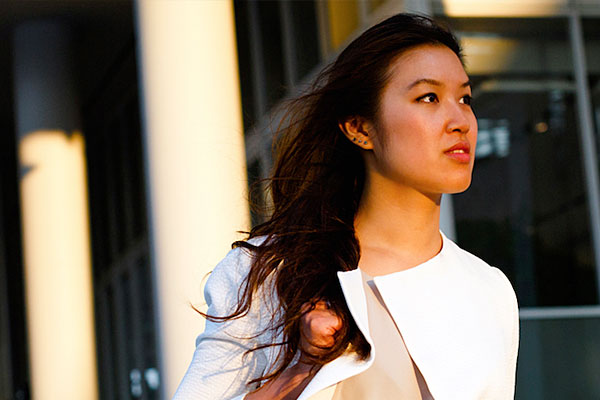 I'm Cynthia Lok and I joined AXA in September 2014 on the Business Leaders Graduate Programme.
Professional challenges at AXA are as big as they come and I'd say that, for me personally, working on our strategic context document earlier this year was a big stretch. In a short space of time, I had to very quickly learn the details and current climate of the insurance industry, as well as co-ordinating with multiple senior stakeholders to incorporate their perspectives. I was juggling different projects at the same time, so ensuring that all my work was top quality was a real challenge.
Asking for help
From this, I've learnt that working with others and asking for help are keys to success. My team have been great in giving me just the right amount of support, not too much, not too little. I enjoy being challenged; I love it. The most enjoyable challenge of the last year was working in the call centre and managing a team of 10. It was a difficult and extremely intense job, but it was definitely the most rewarding, too. When it came to customer complaints in particular, I believed that I'd never be able to resolve them. It required a lot of emotional intelligence and confidence, but I got through it with practice and by seeking help. I spent extra time on the phones to speak to customers to gain confidence and I asked other team leaders to coach me on my complaint handling skills and techniques. Practice made (nearly) perfect.
Challenging behaviour
I'm constantly challenging myself by grabbing opportunities and voicing my opinion whenever possible and to whoever I can, regardless of the seniority levels. I also challenged AXA in one of our first hackathons. My idea was all around re-thinking our travel insurance proposition. My hackathon idea won and a full review of our travel product is ongoing now, which I'm really proud of.
Be different
My advice to someone thinking of applying to the AXA Graduate programme is to be different. I would say that AXA is a LOT BIGGER than you think, and in turn that means more opportunities to do something brilliant. Personally, if I were to change anything about the graduate programme it would be not to judge someone's ability by how many years' experience they have or how many hours worked – talent can be young or old. Potential, in my mind, is more important than a long list on a CV.
A proud moment
Outside of work, my proudest achievement over the last year was being selected out of 7,500 applicants to be one of 115 participants at McKinsey & Company's Next Generation Women Leaders conference in Paris! It was amazing to be able to be part of such an impressive event and gave me the chance to meet contacts, participate in group sessions, workshops, and dialogues, shaping my own leadership style.
What will I be doing in a year? I still see myself challenging everything, but maybe somewhere abroad – who knows where!
If Cynthia's insight into the Business Leaders Graduate Programme has you wondering about the finer details, take a look at our graduate opportunities.