AXA story
What can the World Cup offer your career?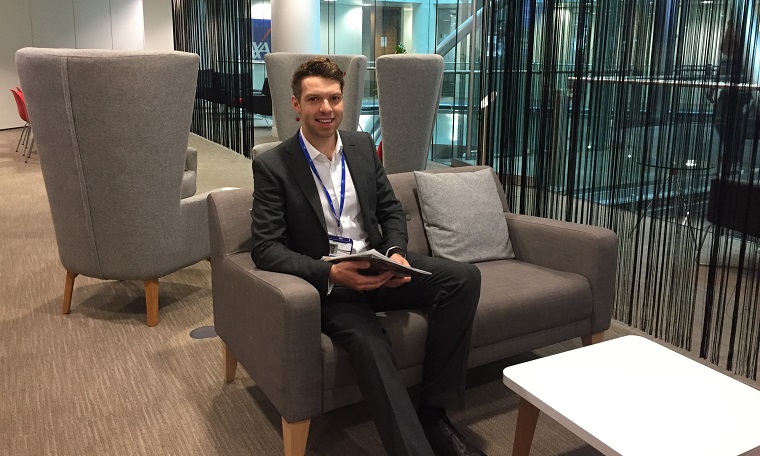 In today's world, things can change in an instant. Technology is advancing rapidly, breakthroughs are being made in medicine and work places are adapting to different needs. It's the same for your career. One minute you can be comfortably ahead and flying towards the goal, the next minute you can be lagging behind, struggling to catch up and unsure where to go or who moved the goal posts. So how can you stage a career comeback? With the World Cup kicking-off this month, we were reminded of how football has some really good career advice to offer.
Turn up to training sessions
Whether you're just starting out and working your way into the team or you're a seasoned pro, it's important to keep training, to be hungry to learn and to always strive to be better. Maintaining focus on your personal growth and self-development is really important for your own motivation and happiness.
That's why we offer our people 24/7 access to over 10,000 on demand digital courses on Yes Learning, our Learning Management system. We actively encourage our people to embrace continuous learning, to be proactive and always look for something new to learn to help them grow.
People understand ideas and learn in different ways, so the platform is tailored to be open for everyone. You can learn anything you want, in a way that suits you, from how to use excel through to becoming a better leader, and the amount of time can range from a couple of minutes to a six-week digital course from a leading university.
"A true career path isn't a 'ladder' as it used to be described as – but one that opens up interesting jobs and keeps you happy and fulfilled at work. Learning keeps you curious, keeps everything fresh and allows you to think in new ways, get excited about new things and keeps work (and life) exciting and interesting."
Dan Summers, Senior Unit Manager, Liability Claims
Set yourself long-term goals
Even the best football managers had to start at the beginning. You might not be ready to become a manager right now, but you can certainly start planning your strategy to get there. Our Learning and Development Team are currently building a framework for the development of management and leadership. Our aspiring managers are supported in driving their career development before they even apply for a role, and then all new managers have a suite of flexible learning to support them throughout their first year as a manager at AXA. For existing Managers who want to take their management skills to the next level or enhance their leadership skills, we also have two programmes called Master Management and Senior Leadership Experience. There is a clear pathway from aspiring managers to senior leadership - all digitally based so people can access the content alongside face-to-face activities, workshops and coaching classes.
Hone your skills and share them
Football is a team game, so no matter how good you are, you won't get far without your teammates. Similarly, becoming the best at what you do doesn't happen overnight, it comes with practice, persistence and working with other people. The Learning and Development team are here to make sure everyone has the specialist and technical skills they need to get up to speed, but it's up to you to share what you know.
We're here to help our people become better at sharing their knowledge across the business and with their colleagues. We offer peer to peer learning groups and encourage mentoring and reverse mentoring. Sharing your experiences can help others and remind you of your own skills, and you can use other people's experiences and advice to grow and develop your own career.
"There is so much collective knowledge and experience within our people. The more we share and collaborate as a workforce the faster we will grow as individuals and as a business."
Tom Bailey, Learning Experience Manager, AXA UK
No matter what you're looking for, we tailor learning at AXA to each individual, offering a range of ways you can gain new skills and develop your career. So the next time you feel like you're struggling to get back into the game, take a moment to have a look at some of our online courses, work with your teammates and set yourself a new goal.