AXA story
To make a difference in sales, you have to be the difference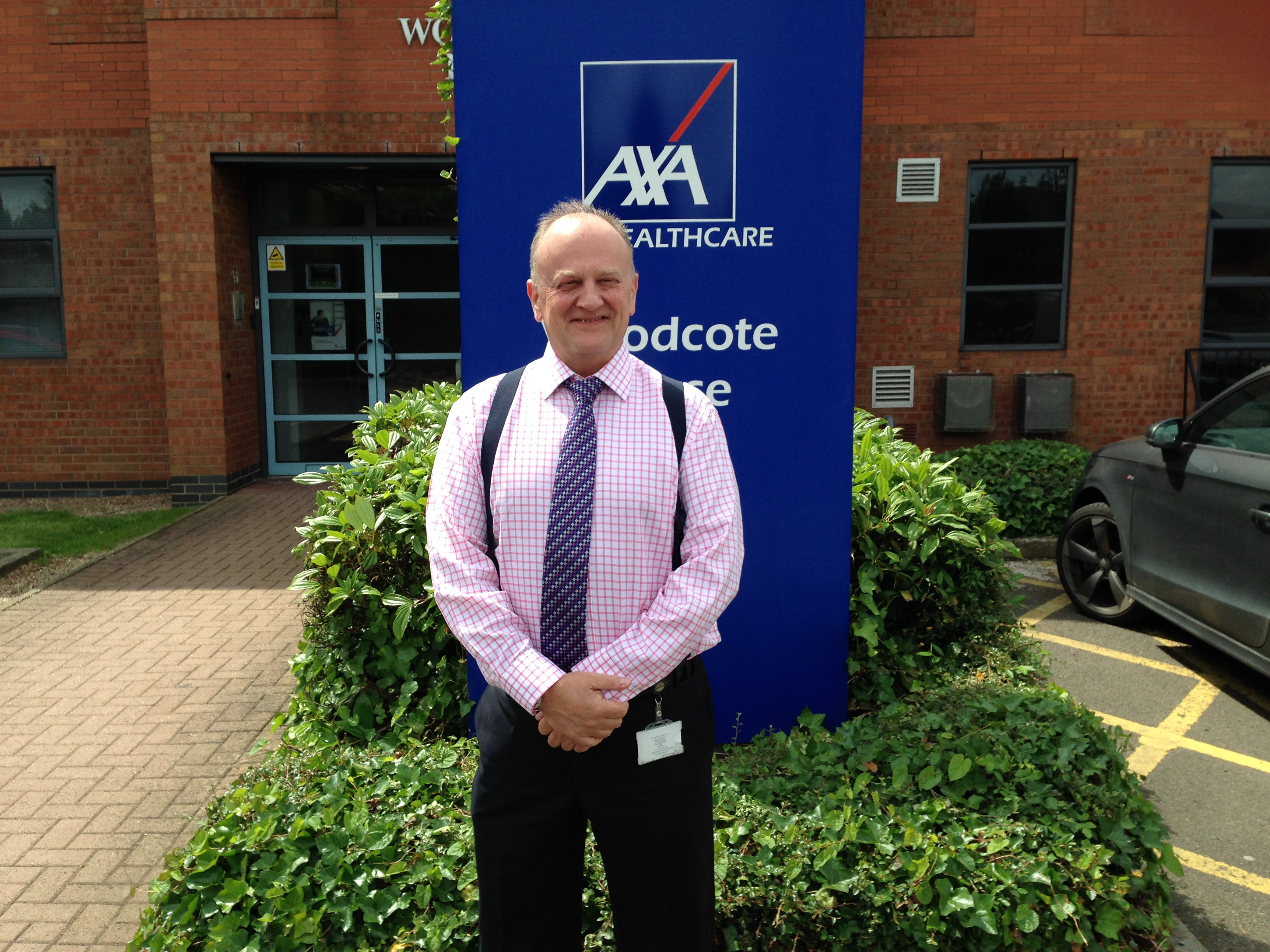 Hi, I'm Brian Gilfillan and I'm Head of Small Medium Enterprise (SME) Service in AXA's sales and service centre in Leicester. I'm involved in the acquisition of new business through two discreet channels – Direct and Intermediary. Direct customers can access us by phone or via the Web and we even have an excellent one-way video system allowing our customers to see who they are talking to.
Intermediaries or brokers also contact us on behalf of existing or potential customers and we work with them to ensure we can offer the best advice possible to SMEs looking for solutions that private medical insurance may be able to solve. I have 40 sales advisors working under me here in our Leicester office.
I've been at AXA for one year now and prior to that I was at Aviva for 20 years in the private medical insurance line, so you could say I'm wired into the private medical insurance market. After I was made redundant from Aviva, due to a cost-cutting exercise, I vowed never to work for a large firm again and started a consultancy firm of my own. One of my calls took me to see the CEO and Sales and Marketing Director of AXA Healthcare PPP, to try to sell my consultancy services around sales and distribution. We had a few conversations and it transpired that they were not fond of consultancy arrangements but did ask if I'd consider a role in the organisation.
The way that the business was spoken about and behaved was impressive and quite different to previous experiences in other organisations and after getting a taste of the culture, it made me think, OK, I'm going to see what it's like – and here I am. The biggest difference is the people. Executives at AXA seem closer to the business and care about the people that work there, the products they sell and the customers themselves, which is not always the case across the market. Everyone is listened to and willing to explore ideas, and there's always an opportunity to change and develop the organisation for the better.
My mantra is that if you want to make a difference, be the difference and that's something I want to share amongst people here. I want to resist the traditional call centre route that sees people chained to their desk and want a more professional approach to sales to our customers. Our recent new starters recently have said that difference is palpable and that they've been more engaged in the development of themselves and the team they belong to.
I've recently been working with a third party training company, who are experts in working in telephone sales, to change the language we use when we talk to customers. By changing the vocabulary we use on a call we can make a much more positive overall customer experience. The brain cannot process negatives ie in order not to worry, you first have to consider worrying ! When our Sales Advisors are on a call, instead of using negative language like 'no worries' or 'that's not a problem' we've replaced it with things like 'I can certainly do that for you', which projects a much better image.
Everyone has taken to the programme enthusiastically, mainly because they didn't know how much negative language they were using. It's also affecting how the teams engage with each other. It's leading to happier, more productive people in the office and a more positive relationship with customers. And it could be entirely coincidental, but we had a record month in sales the month following the launch event. We're also working with our marketing department to simplify terminology to make every channel we communicate with the customer through more friendly and easy to understand.
I like to lead from the back, so instead of my team waiting to be told what to do and having me guess what needs to be done; I have 40 eyes and ears telling me what we should be doing. It empowers the team and changes the way they think about themselves and their job and they have a greater stake in the future of the business.