AXA story
Three reasons why our Motor Claims team can take you further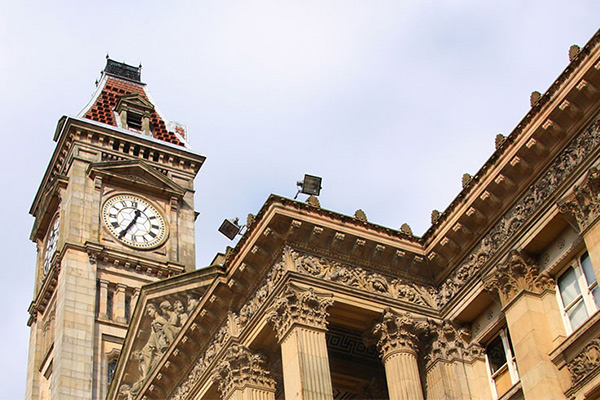 There's much more to working in our Motor Claims department than simply picking up the phone. Whether you see yourself as one of our Customer Service Claims Handlers, or perhaps as an encouraging Team Leader, there really is something for everyone here. And we'll make sure that you have everything you need to build a rewarding career.
1. First-class training, first-class opportunities
We know that happy people make happy customers. That's why we go the extra mile to help your career flourish. From the industry-recognised qualifications and the AXA Claims Academy, to having our on-site trainers to help support your ambitions, there are many ways for you to make the most of your career here.
We have a diverse range of job roles under the Motor Claims umbrella, with plenty of opportunities to climb the ranks in lots of different directions. With your Team Leader's guidance in an approachable, open-door environment, we'll get you on the career path you want. Whatever your role, you'll be providing a professional service for our customers in their time of need, while shaping a great career. 
2. A supportive workplace in a great location
Our Birmingham office can be found in a brilliant central location. Overlooking the cathedral and New Street station just minutes away, you have all the shops and lunch venues you could ask for nearby. The office itself is a spacious place with open floor plans to encourage collaboration. We also have break rooms kitted with pool tables and refreshments that add to the social atmosphere.
It's a fast-paced and ever changing environment in Motor Claims. You can count on something new every day, and there's a lot going on. You're supported from day one, through every step of your career, and we can offer flexibility where needed. As a social bunch that love to help each other out and work towards goals together, the people here really make the place. There's plenty of fun to be had too, with social outings and regular charity fundraisers to look forward to.
3. Giving you the recognition you deserve
You can be sure that we'll reward the hard work and dedication from all of our people. We take the time to recognise personal progress, and we offer all the benefits you would expect from a world-leading organisation.
We're in the process of expanding our brilliant teams across the Motor Claims department, with a huge range of great opportunities coming up. So how do you know if you'll find your ideal career here? It's simple.