AXA story
The small number of graduates really inspires a community feel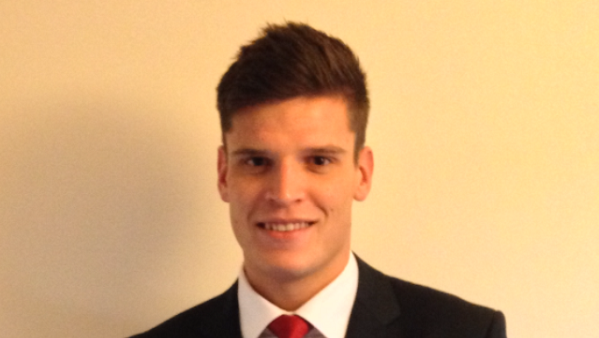 I'm Nick and I'm just five weeks into my Future Leaders programme. I was lucky enough to take part in an internship at AXA prior to starting the programme, which meant I had a really useful insight into this global brand. It gave me a chance to really understand the programme and all the opportunities that go with it.
In order to be successful at AXA, I would say that you need to be adaptable and flexible and able to think on your feet. You need to be motivated and driven and manage expectations. I think that the process of applying for the graduate programme actually prepares you for a lot of that - so maybe that's the way of testing you to make sure you're ready and capable of it!
I spent the first couple of weeks in training, but since then the level of responsibility has been phenomenal. I've had the opportunity to get involved with tangible projects and I already know when I look back at my time in this placement, I'll be able to see where I've made some truly memorable and meaningful contributions. I've been working with senior colleagues and had a lot of exposure to heads of department, which has been great, as it makes you feel like you're involved in projects that are really important.
I think it helps that there's a real community feel here and the small number of grads really inspires that community feel. The small number of us also highlights our individuality - we're all unique and we have an invitation to express our individuality. It's great that all the grads get to know each other - we have a WhatsApp group, for example, so that we all stay in touch and know what each other are up to.
We also get lots of support from colleagues, managers and our mentor. Plus we have a buddy who's another grad, so you get to share your challenges and personal bests and they can even look over your work if you want to share that too, which is great. You're in the same place so it's nice to have that shared experience, it gives you quite a bond.
Nick Ludgate