AXA story
The importance of staying curious and always being open to learning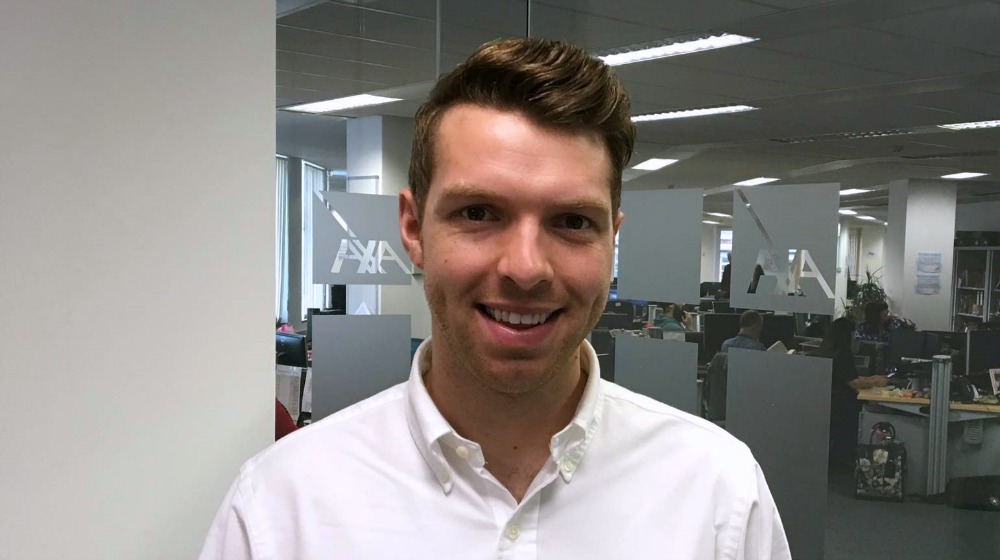 Tom Bailey, Senior Digital Learning Partner, gave us the lowdown on the importance of continuous learning and what's happening across AXA to celebrate 2017's Learning at Work Week.
At AXA, we're passionate about personal development and believe it's really important to continually learn. We want our people to be the very best they can be and work hard to support them so they continue to develop and grow, both personally and professionally
Learning at Work Week is an annual event organised by the Campaign for Learning. It aims to put a spotlight on the importance and benefits of learning and development. It's a great opportunity for us to raise awareness of this important area – so we've pulled out all the stops! Working with the Learning & Development team I've helped put a range of creative activities together for everyone at AXA across the UK to get involved with, and encourage them to think about their own learning and development.
Here's what we'll be focusing on this week:
On Monday we'll be uploading 500 brand new courses to our internal learning system for all our colleagues to explore – helping to ensure they have all the knowledge they need at their fingertips.
Learning can take place at any time. So on Tuesday, we'll be highlighting the benefits of opening our minds to new cultures and embracing diversity! You can learn all kinds of things from people from different backgrounds and mind sets – the more we can surround ourselves with people who can challenge our perspective, add a different point of view or counter opinion, the better.
Learning to listen is a skill we can all work on, so on Wednesday, we'll be focusing on learning through feedback – listening to what our customers and our colleagues have to say to help us improve.
Helping others is just as important as helping yourself, so on Thursday, we'll be promoting ways that our people can communicate better, to help share experiences and continue the learning circle.
Staying up-to-date in our digital, fast-paced world isn't easy. On Friday, it's time to take a look at LinkedIn and how we can be using it to keep up with the latest industry updates.
We'll be challenging our people to go further on Saturday (literally). AXA is a global workforce, with lots of cultures around the world, and there's no doubt that learning a language, or even some key phrases, will be appreciated. There's a free app called DuoLingo that we'll be encouraging our people to try. And even if it's just learning the basics, it could help take you further – maybe on that holiday you've been planning, or impressing your colleagues during your next conference call?
At AXA, our people are what differentiate us from the competition and we're excited to be able to support them in this way. To keep the momentum going, we'll be sharing learner stories with our people throughout the week, be highlighting recommended courses each day to further their development, and will have a daily prize draw for those who share what they've learnt with us. Our aim is to help build a culture of learning - encouraging everyone to take part in Learning at Work Week and to keep their learning going throughout the year. Of course, I'll be on hand with the Learning & Development team, to offer advice along the way.