AXA story
Seven teams, two days of innovation: what went down at #theAXAhack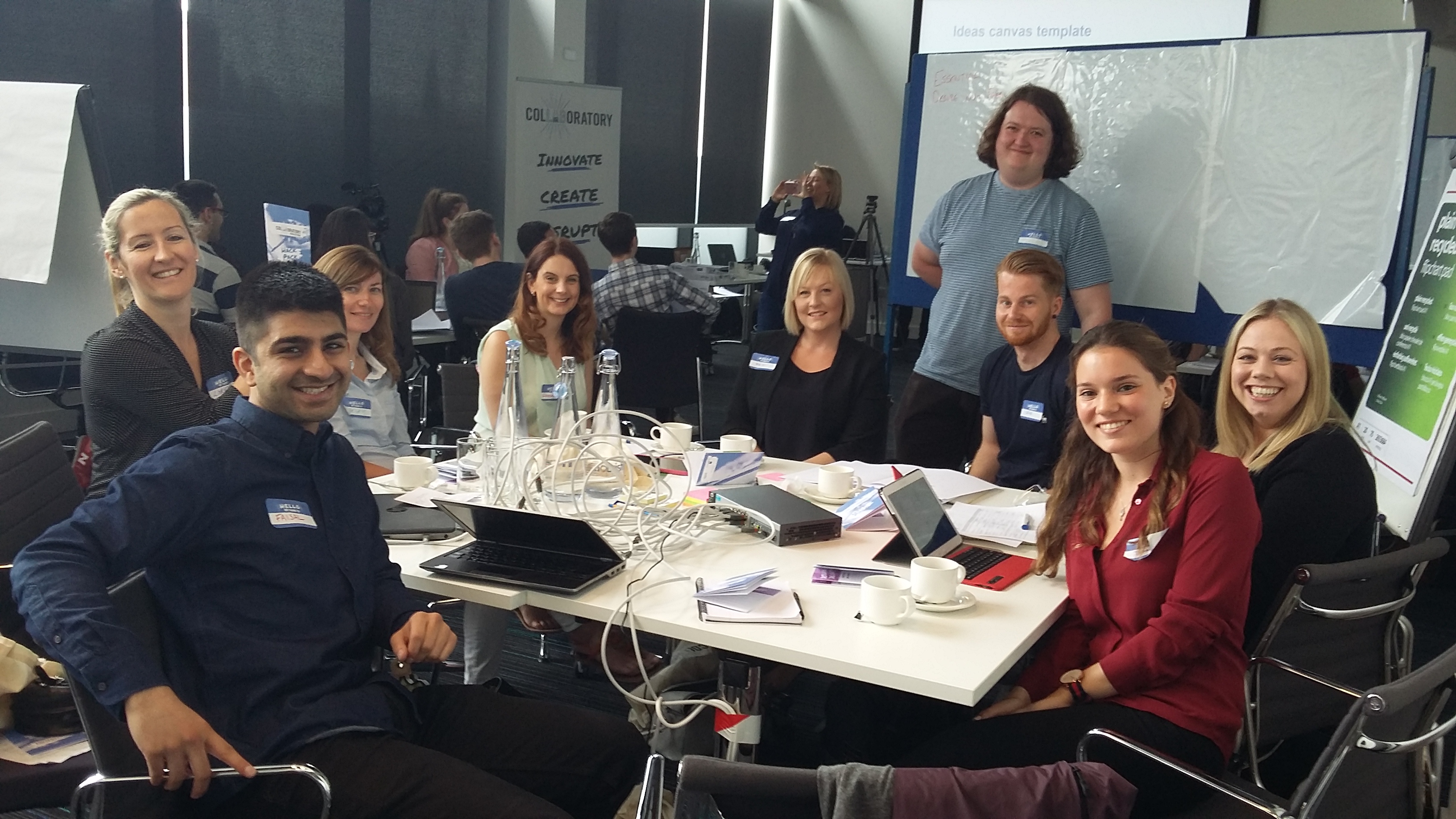 From trailblazing hairdressers to go-getting gardeners, AXA insures more than 600,000 small businesses across the UK and Ireland. Following conversations with Accenture – the global management consulting, technology services and outsourcing company – we wanted to look at how, together, we could change the perception of insurance and create trust. We want to prove that we can provide a better, more beneficial insurance experience, ultimately showing that insurance doesn't have to be a boring, or frustrating, experience.
To make the biggest possible impact, #theAXAhack was born. An intense, insight-packed innovation sprint, a hackathon sees teams work with end users and specialists from a diverse mix of disciplines, to collaborate and create ideas and prototype solutions that best answer the brief. In this case, how to create an insurance experience that is interconnected, consistent, empathetic and mutually beneficial for AXA, its partners and the micro and small business customers it services. 
Failing & succeeding aplenty at #theAXAhack in Glasgow today - ideas are on fire! @AXABizTeam @hammad_rafique1 pic.twitter.com/BKEQ90FMLY

— FinTechInnovationLab (@FinTechLabLDN) June 9, 2016
Day one saw our seven teams understand, imagine and develop their ideas. We walked through the brief, presented some useful, mind-expanding case studies, exercised some ideas generation, soft pitched ideas and got feedback from some end users – ending with a little bit of yoga to wind down from the day.
Pitching an idea can be hard work, so what better way to end the first day of #theAXAhack than with a little #yoga? pic.twitter.com/sQlzfjt6ZO

— AXA UK Graduates (@AXAUKGraduates) June 9, 2016
Day two was all about building and delivering; checking the idea connects and resonates with end users and business need before pitching to the judges.
The pitch clinic is helping our teams prepare to wow the judges later this afternoon at #theAXAhack pic.twitter.com/sbghuu4L8R

— AXA UK Careers (@AXAUKCareers) June 10, 2016
The two jam-packed days saw seven fantastic pitches and ended with House of HAXA landing the winning idea.
"The hackathon was a fantastic event that gave me the opportunity to work with people from AXA and Accenture who all have different skill sets than myself. Working within this diverse group helped us to break down the way that we traditionally think about insurance and challenged us to create an exciting new idea with the prospect of it actually getting taken to market. It's always fun to work on something new and AXA always gives us that opportunity, it was even better to actually have the winning idea at the hackathon and to work such an innovative group of people." - Iain Macintyre, House of HAXA team leader
AXA and Accenture are now working to refine the winning concept, as well as reviewing all of the ideas that came out of #theAXAhack to see how they could support AXA's innovation strategy. Keep your eyes peeled and your listening ears out to see what happens next.
And the winning team from last week's innovation hackathon were... Team Two: The House of HAXA! #theAXAhack pic.twitter.com/zBFjeykZAA

— AXA UK Careers (@AXAUKCareers) June 13, 2016