AXA story
Our 'Class of 2012' - six months in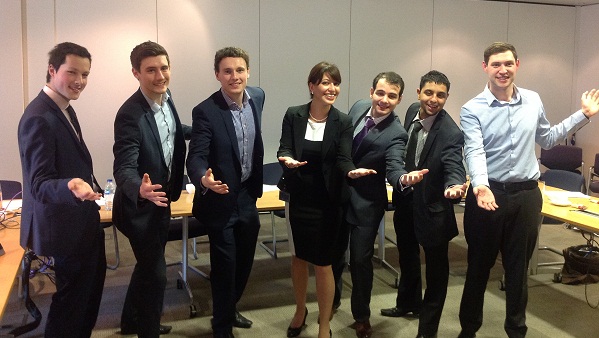 Our graduates have really got stuck into their placement now and know exactly what's expected of them. But that doesn't mean they're not learning anything. We caught up with Samira Kadkhodaei from AXA Wealth and Jacque Calf from AXA UK to find out what it's been like meeting the CEO and working with their peers.
JC: It's been a fantastic experience meeting my peers, who all come from varying backgrounds. This has really helped in creating a dynamic group of people. In addition, my peers have been a great source of help, offering a helpful ear and suggesting ways of overcoming the problems I've encountered.
SK. My time at AXA Wealth hasn't been all work and no play. I've enjoyed lots of fun and philanthropic activities around the business…from tasty cupcakes on Fridays to swimming my first team triathlon in the Serpentine. Now that I think about it, I've had a few firsts at AXA! Professionally, this programme has opened doors to some exciting opportunities and learning experiences, such as observing trading and operational processes of major investment banks, as well as meeting some thoroughly inspirational people within the industry.
JC. One of the really great features of AXA is the incredible exposure you get to senior management across the business, and it gets no bigger than the CEO of the whole organisation. In my first interactions with him, I was a little overawed, but I've since found him to be incredibly approachable and supportive of graduates, offering his career insights and words of wisdom, which is likely to be invaluable in my development.