AXA story
My first day. What I expected and what actually happened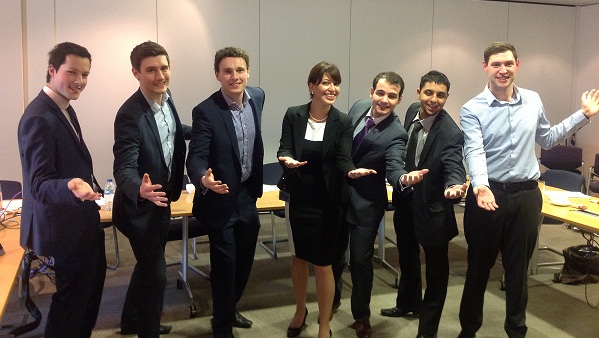 Being the new person in the office is always a bit daunting. We try to make our graduates' first days as interesting as possible – a sign of things to come. Alex Burn and Samira Kadkhodaei from AXA Wealth, Alex Graham from AXA Personal Direct and Partnerships and Jacque Calf from AXA UK talk us through what they expected from their first day at AXA and how it compared.
AB: To be honest, I was expecting to be given menial and very straight forward tasks to start me off and a standard first day at work induction. But my induction happened on the go and I was given complete freedom to manage my own workload, a real role with real deliverables to achieve from day one.
SK: My induction was in Birmingham which was great as I got to meet lots of other graduates and senior managers. Three days later, I arrived in London for my first working day. My manager, the COO (my manager's manager) and his PA took me to an Italian café for a coffee to start things off. They welcomed and told me some more about the business. When I got back, I had some one-to-one meetings which was great way of getting to know everyone.
AG: I actually expected everything to be hectic and up in the air for a few weeks but I arrived to find a laptop ready and waiting for me so I could get started straight away. After I'd been introduced to people in my team and what they did, I got stuck into my first task. When we'd finished our work, the whole team went out for a curry which was a good way of getting to know each other better!
JC: It was my first 'real job' after university so I was nervous about entering the unknown and not really sure what to expect. These initial fears were soon put to rest as I found the day hugely enjoyable. My manager welcomed me and introduced me to my immediate team then later, took me to lunch. One of the biggest challenges of the day was trying to remember everyone's names!