AXA story
More than a helping hand at AXA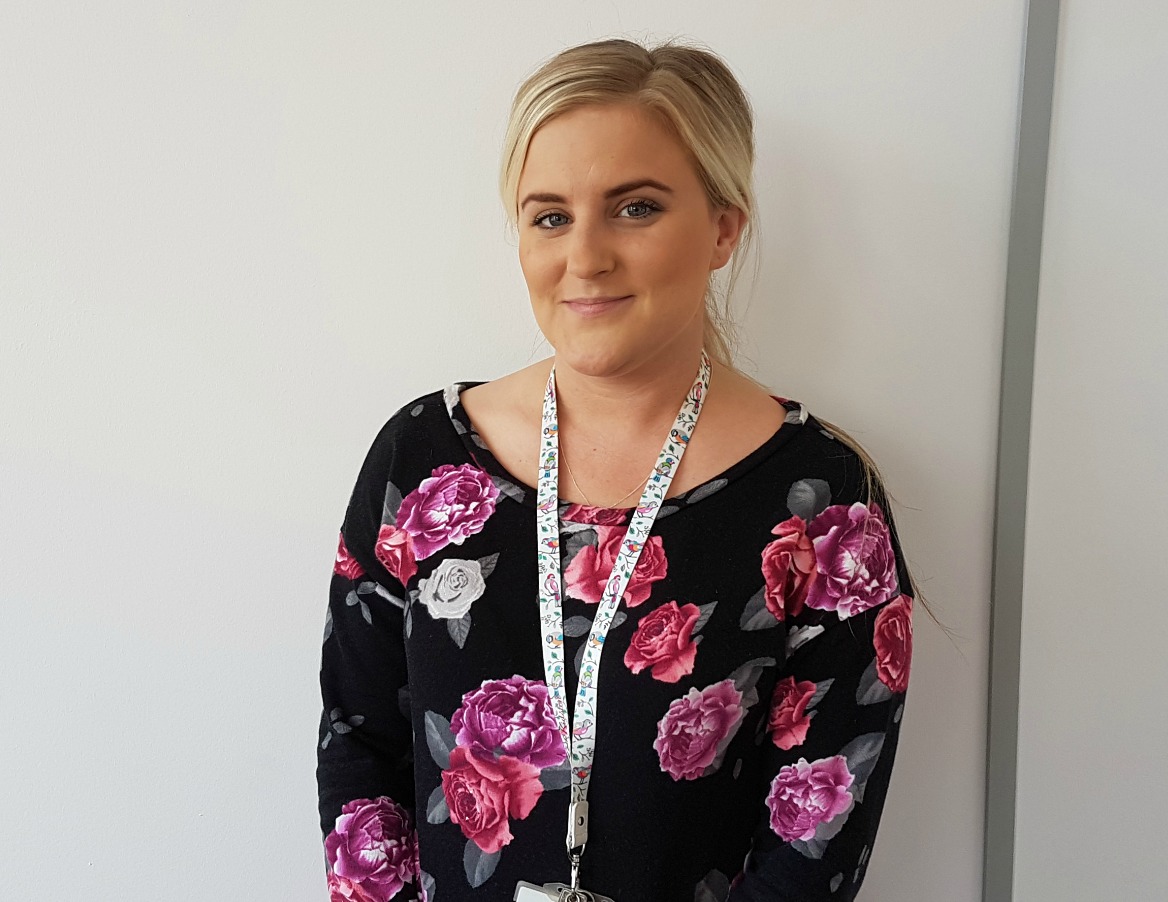 Kim Morgan, a member of our brilliant Help Team in Teesside, tells us why she loves her job and how you can develop your career in Customer Service at AXA.
Why did you join AXA?
I joined AXA as I knew that it was a really good trusting company to work for. I'd heard lots of great things about working for AXA as some of my friends had worked here for many years. I wanted to develop myself and my skills, and was looking for a job that would give me the opportunity to do just that. I've been with AXA for over four years now and I'm very proud that I'm part of a team that delivers such fantastic one-of-a-kind customer service and that I'm working for a company who support and develop everyone working here.
Tell us more about what being in the Help Team involves?
We assist our customers with any queries that they may have regarding their insurance policy – whether it be car, home or travel insurance – we're here to offer them a helping hand. Each customer has their own online AXA account where they are able to log in 24/7 to make any changes without an administration fee and we're available on the phone or on email to help when they need it. We use our fantastic customer service skills to make sure all questions are answered and that we leave our customers feeling confident and happy that their query has been dealt with as efficiently and effectively as possible.
And what are the training and development opportunities like?
The training and development opportunities here are endless! Whether you want to develop in your role or work towards joining a different department, the level of support here is just amazing. I received such a monumental amount of support when I was working towards my Team Assistant role that I feel my skills have developed greatly. And thanks to AXA I'm also enrolled in college and currently completing a Team Management course, which has helped me in my role enormously. There are also lots of opportunities to get an insight into other departments to increase your knowledge and help you understand how every part of AXA works, too. The Training Team is outstanding!
What advice who you give someone thinking of applying to join the Help Team?
Our customers are the most important part of a business and everyone here believes we should deliver customer service to the highest possible level, treating each and every customer how we would want to be treated ourselves. If you believe this too, then AXA is definitely the place for you! Working with such a fantastic group of people is extremely rewarding, and the praise and recognition you receive from a 'job well done' creates such a great feeling.