AXA story
More than CSR: Why giving back improves our work culture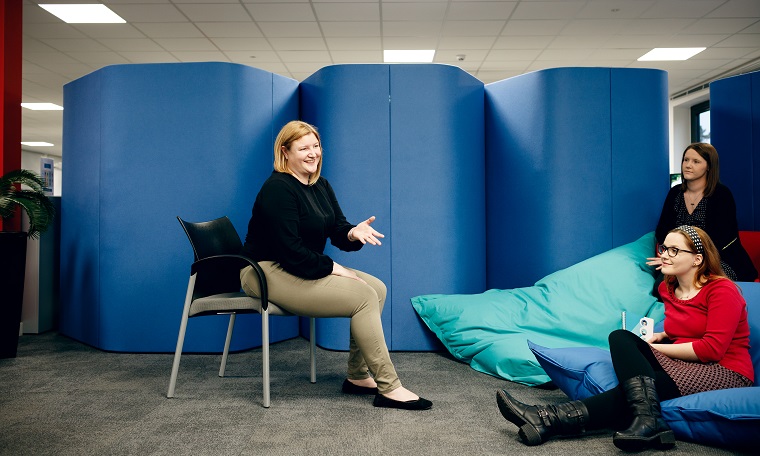 I've been at AXA for over 15 years now. I started in Finance, but joined the Culture & Community team seven years ago. I'm now supporting the AXA Cares programme, which is about driving our corporate and social responsibility agenda across our offices around the UK.
Despite not having the conventional experience in a community type role, AXA saw my potential and transferable skills – like people management – that would lead to success in this role. That's what I like about AXA – there are opportunities all around, which makes me feel empowered and inspired. You may have to put your hand up and step out of your comfort zone, but it's worth it. I feel particularly lucky, as I'm now in an area of work that I absolutely love.
My role is very externally focused and all about bringing opportunities to employees – if we look after our employees, in return they'll provide a better service to our customers and look after them. In my role, I look at how to make sure we have well rounded employees, finding out where we can get involved in the local community, social events and with local schools and young people. It's a very rewarding process and I like that AXA give people the opportunity to give back and live better lives.
I'm proud of all our community programmes but personally the one I'm proudest of is Work Inspiration. It's a work experience week which I lead the creation of for 14-19-year-olds, giving them a real insight into the business world. Not only that, we're equipping them for their future careers. It's all about having a positive impact on young people and helping them gain skills and experience that long-term will see them become more employable in the future. So far, we've helped over 500 young people in Tunbridge Wells alone and we're now rolling it out across the UK. Making a positive difference is one of the best things about my role.