AXA story
Meet Will, the Great Global Adventurer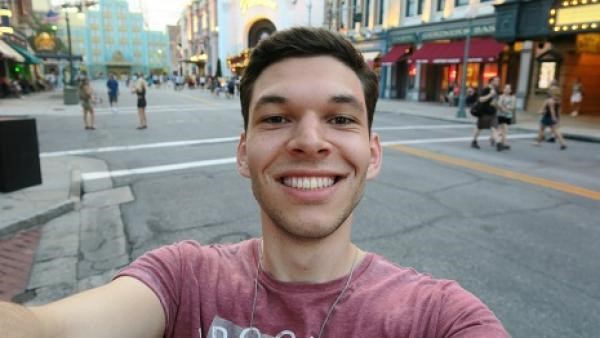 In May 2015, Will Moore won the Great Global Adventure game from AXA. Over the summer he prepared for his round-the-world trip, deciding where to go and what to see along the way. On the 5th September he jetted off to Asia and has been travelling around the continent sight-seeing before he makes his way to Hong Kong for a six week internship with AXA Investment Managers. DiscoverAXA caught up with him before he left.
How did you decide where to go?
Well, I've always had a bucket list of travel destinations to visit and I've had a great travel agent who's shared some useful ideas of places to go (thanks, Honorata!) My friends have been sending their recommendations too and I've found online forums are a good place for inspiration and advice.
What tips have you learnt so far for packing for long trips?
The best advice I've received is to take very little with you. Don't pack for a year of travel, pack for a week! It's amazing how long you can survive with a few outfits and a can-do attitude! Plus, packing cubes are a great way of fitting the essentials into nice little compartments that fit into your rucksack.
What three absolutely essential items are you taking with you?
I'd say trail running shoes (incredibly light and robust), an ultra-light rain jacket that compacts into a small bag (perfect for any sudden downpours) and a sleeping bag silk liner for using in hostels.
Do you have any travel apps you'd recommend?
For languages: Duolingo and Google Translate
For where to stay and eat: Hostelworld and TripAdvisor
For help with your budget: XE Currency Converter
Gadget watch! Have you bought and packed anything ingenious that you think will make you extra travel savvy?
One of my favourite purchases is my Canon G7X camera. Not only does it take HD photos and film, but it's got a flip up screen for the ultimate selfie.
Wining and dining! Are there any dishes you're looking forward to trying on your travels?
I love Pan-Asian food: noodles, dumplings, dim-sum, soups. Asia is going to be a taste sensation! I'm really keen to try as many local dishes as possible. When I studied in Russia I lived off borsht (beetroot soup), first made for me by my babushka in Yaroslavl. I'm looking forward to some more when I'm back there.
What piece of advice would you give someone setting off on an adventure similar to your own?
Pack light and make sure you get your inoculations and visa applications done as soon as possible.


Finally, what do you think you'll miss the most while being away?
The smell of fish and chips, HP Sauce and my grandmother's home made Cornish pasties.
You can follow every step of Will's journey on Instagram @greatglobaladventurer and on our DiscoverAXA Facebook and Twitter pages.
Want to be our winner next year? Sign up now at www.greatglobaladventure.com to be the first to know when the new game starts.