AXA story
Making it our business to learn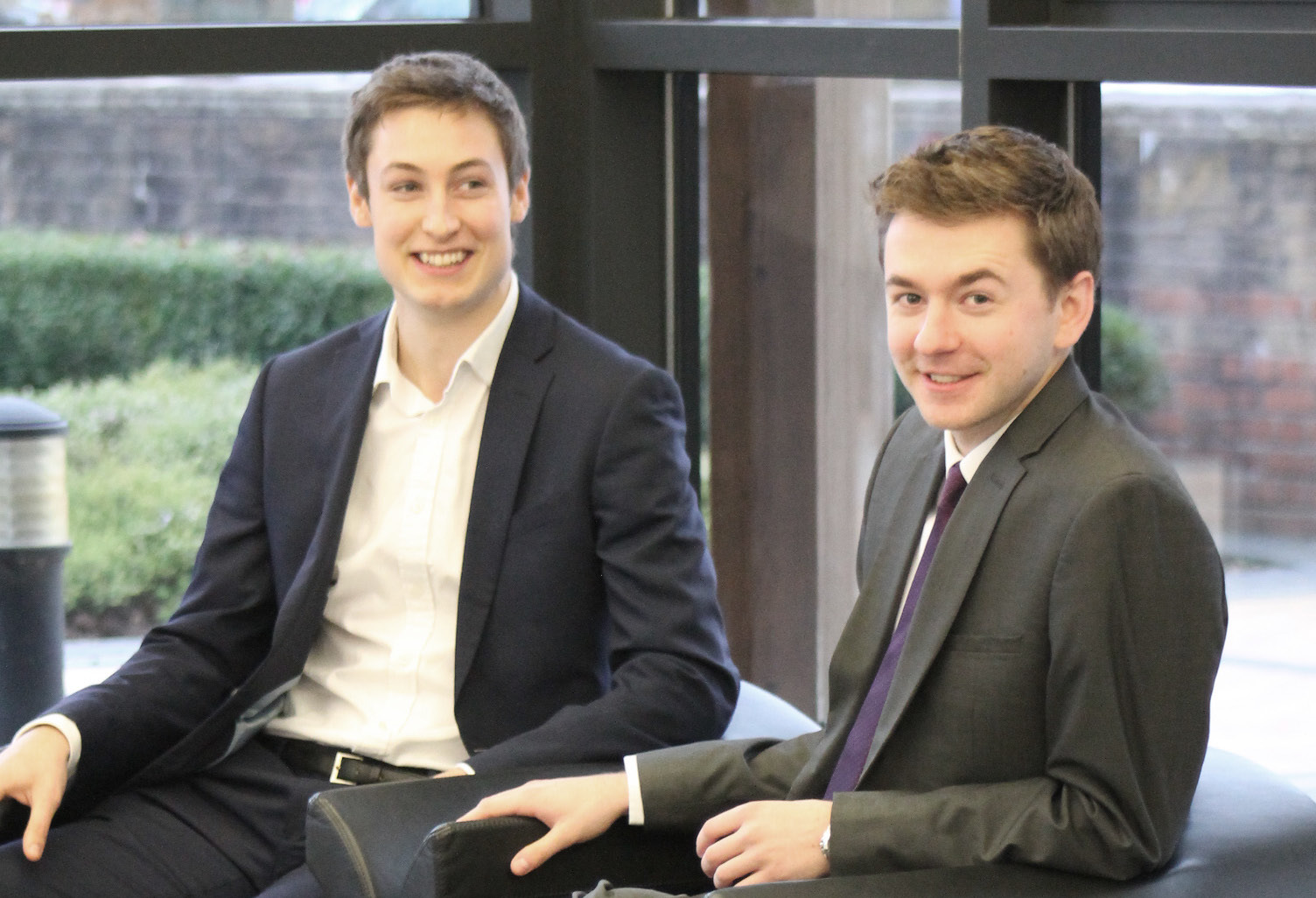 Three jobs in two years sounds a bit hectic, but for graduates on our two year Business Leaders Programme it's all part of an insightful experience through AXA PPP. Here, four of our graduates explain more.
Iliyana Mladenova is no stranger to a big challenge. Born and bred in Bulgaria, Iliyana came to England to study mathematics at Warwick University and started on the Business Leaders Programme in September 2013. "It gave me a massive amount of insight working with lots of senior people," says Iliyana. "A good friend of mine recommended AXA PPP and I wanted somewhere where people know your name and you have the opportunity to make an impact. I really like the way the programme provides me with three different eight month placements – the biggest challenge for me is choosing which part of the business I like best!"
Henry Harvie went from learning about history to "something completely different" when he joined AXA PPP and the Business Leaders Programme in September 2013. "What I like about this programme is the flexibility about where you get placed – unlike some other companies' graduate programmes. I chose AXA because it is part of a huge global organisation which means plenty of career opportunities," says Henry, who lives in East London and commutes to Tunbridge Wells every day.
Henry currently reports into Joe Rowe, Provider Change and Technical Manager, who himself completed the Business Leaders Programme in July 2013. Joe's placements have spanned different operating companies – in Direct and Partnerships in his home town of Ipswich; at Commercial Lines and Personal Intermediary in Birmingham and his final placement was in AXA PPP as a team manager in SME Customer Service. "What I've really learned is that AXA PPP definitely had the best culture and is the friendliest OpCo and I see myself staying here to develop my career. I have also learned a lot about different management styles, which has influenced my own personal style greatly."
Vicki Scott has just started on the programme. "I went to university in Brighton and then went on to work in HR at AXA PPP before going travelling. On my return, I decided to join the Business Leaders Programme," says Vicki, who is currently on placement in sales and marketing working as an SME campaign executive. "The beauty of this programme is you can try bits of the business before you buy! I've already done so much and feel a valued part of the PPP community already."
Emma Austen, Resourcing Manager in HR, is delighted with the mutual benefits for graduates and AXA PPP from the Business Leaders Programme. "People on the programme are recruited for a host of reasons that make them adaptable, quick to learn, efficient and creative in their approach to solving various business problems. This combination of qualities ensures that each graduate adds real value in every placement."
You can find out more about our Business Leaders Programme and apply to be part of our 2015 intake, here.