AXA story
Making financial sense of the future as an AXA graduate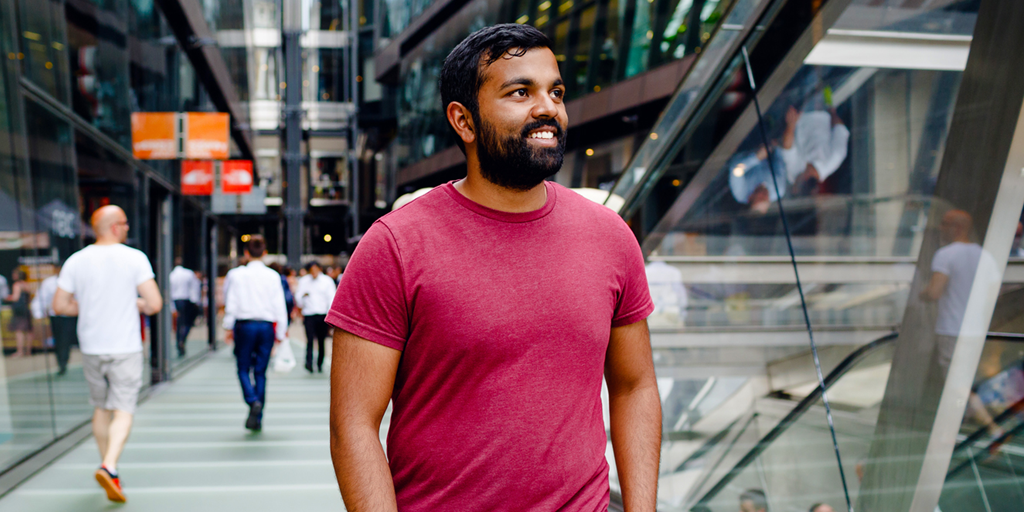 Chirag Patel, one of our brilliant graduate minds, explains how he's making the most of the opportunities that come his way at AXA.
What have you learnt about moving from university to a graduate programme?
As a graduate, I've had to manage my studying with work pressures while still attempting to have a normal social life. In order to overcome this, I found it was important to efficiently organise my time and make the most of my study days. I have learnt the importance of keeping stress free and focused during busy periods!
What's been the most enjoyable challenge of the last year?
I've recently been working on a project that gives me exposure to a wide range of teams and people across multiple disciplines. Managing various stakeholders and targets across this project has been particularly interesting, especially as it has highlighted the different processes and systems that other teams use.
Have you come up against a challenge or problem that you thought you'd never be able to solve or overcome?
Not really, due to the support on offer and the training given I always have options when coming up against new challenges. Work delegated to me within my team is usually manageable and achievable.
How are your colleagues supporting you?
As a lot of the work I complete is project focussed, I spend a lot of time working as part of a team, meaning it is often easy to discuss ideas and come up with solutions to problems together. My colleagues are also always willing to offer technical support or more general careers advice. In addition, each new starter at AXA is assigned a buddy who they can go to for support with regards to any issues they're having at work, big or small, which has been really useful for me.
As a business, what do you think are the biggest challenges we will face in the next few years?
From an insurance perspective, it could be the arrival of driverless cars which drastically changes who and how insurance is sold. In the more immediate future, I think the uncertainty caused by Brexit could lead to some concerns regarding regulatory legislation changes.
Where do you see yourself in a year's time?
I hope to have completed my exams and be almost fully qualified as an actuary. In addition to this, I hope to have built up my skills in a new coding language, R, which we as a team have recently begun using.
If you could change one thing about AXA, what would it be?
I would want AXA to further utilise its position as a global insurer with more exchanges of ideas and people between countries. This could begin with the global graduate programme utilising more rotations across countries.
What might students and graduates not know about AXA that you do now?
AXA prides itself on putting customers first and ensuring that they are treated fairly, which makes a big positive difference when coming to work.
Two words of advice for anyone applying to an AXA graduate programme?
Be confident.
Thanks for the insight into life as an AXA graduate, Chirag! If you'd like to find out more about our graduate programmes and internships, visit our graduates page.