AXA story
Lots of opportunities with Bluefin, Leeds Thorpe Park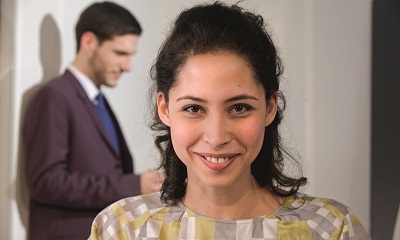 Did you know that, as well as our central Leeds location, we have a site just outside of Leeds?
Our Leeds Thorpe Park site is home to Bluefin Health and Care, Private Clients and our Claims department. It's a booming site, with lots to do and a great atmosphere to work in…
The Leeds Thorpe Park site is home to 4,500 staff from over 60 different organisations. There are first class amenities, including a spa, hotel, restaurant and a lovely large park to relax in. That's not all; there are further plans to build more restaurants, coffee shops, a fitness suite and a retail site. Quite a place to be!
Alongside the great working environment and fantastic on-site facilities, Leeds Thorpe is a perfect place to build your career. By joining us, you will have all the support and development you need to enhance your skills, knowledge and experience, explore new opportunities and take the next step in your profession.
If you are an experienced Account Handler or Business Development Executive and want discuss opportunities at our Bluefin Thorpe Park site, please take a look at our current vacancies or get in touch by emailing our recruitment inbox careers.bis@bluefingroup.co.uk and telling us about the types of role you'd be interested in.
Current vacancies: