AXA story
Join this year's biggest commercial insurance development in Bristol, the South West and Wales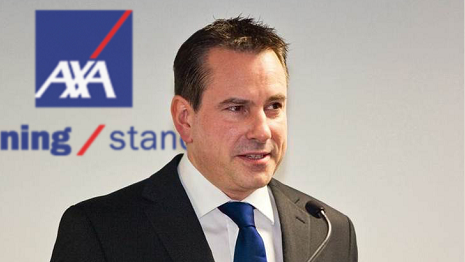 AXA Commercial Lines is making a significant investment in its Bristol office, doubling the number of people here and opening a brand new satellite office in Cardiff in June.
Ian Bromfield, who has 24 years' experience at RSA Insurance Group, most recently as Regional Manager for the South West, will join the team as Bristol Branch Manager. "I'm delighted to have the opportunity to join an organisation like AXA. I've been impressed with the determination within the business to quickly spot opportunities, and further develop its trading presence in the area, firmly investing in its ambitions for the region."
Indeed, AXA's expansion of its Bristol office is one of the biggest commercial insurance developments in the region. AXA is one of the only major insurers to be expanding their local presence in this way, which is helping the business grow dramatically. Ian Grundy, current Sales Manager for the Bristol office, explains that AXA understands the value of trading with local brokers face to face: "We're building a unique proposition here as we upscale numbers and work with the strong broker market in the South West and South Wales. Our recent success here has enabled the foundations for this new growth."
A huge part of the current expansion that is happening is not only in the physical numbers of people, but also in the development of AXA's insurance offering. The company is planning to move into more mid-market insurance, which will develop the business further and see it take on more complex risk. This is the perfect opportunity for underwriters to be at the forefront of a developing business and, at the same time, be part of a global business.
Ian Bromfield, says: "Because AXA is empowered locally, we can develop our business exactly how we want to. We're looking for people who probably already have experience in underwriting, but are looking for a new challenge. While we're traditionally seen as working with SMEs, that's a perception we want to change. We're not going to be prescriptive about who we're looking for in terms of skills, there's no limit to the number of people we can take on and the background they have, whether that's fleet, property or motor insurance, but what do want are people who are willing to help us reach our goals and push our business forward. And in return, we'll support their career aspirations."
You can find out more here about the opportunities at AXA's expanding Bristol office and brand new Cardiff office.