AXA story
How to tell if a role is right for you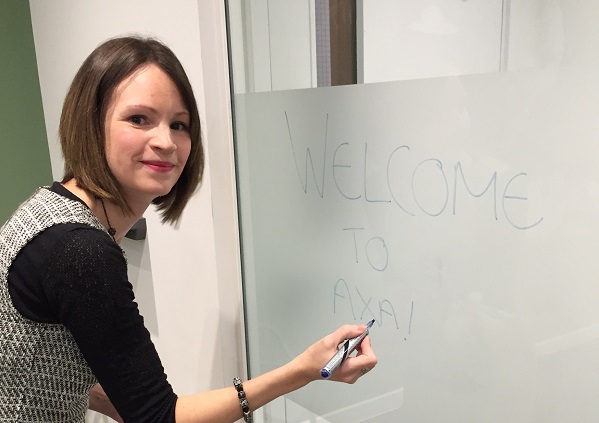 AXA Resourcing Co-ordinator, Judith Mylon, reveals the important considerations you need to bear in mind when you're hunting for your next job.
There are many things that you can look out for to tell whether a role is right for you. Starting right from the beginning with the job ad. Does the role sound exciting and challenging? Are there opportunities to develop within the role? Does the job pop out at you as something exciting and different from other opportunities? Ask yourself some key questions:
Can you visualise yourself doing the role?
Could you see yourself working for the company?
Have you researched the company?
Are you looking to focus on developing yourself and your skill set?
Follow your instinct
I personally feel that gut instinct is a huge part of knowing whether a role is right for you. In addition to the above questions, are there employee testimonials that you can watch/read to give you an idea of what the company is like to work for. Research the role and the company as much as you can – find out if they support the local community or if they can offer you something different that other companies can't? Company culture is one of the key topics that candidates often ask about during telephone and face to face interviews. They want to know that they are coming into a company that is supportive and encouraging, as well as offering a variety of development opportunities.
Be clear in what you want
You need to think about what you're looking for in a job – things like location and flexible working can be key factors into whether you want to apply for a role, it doesn't always just fall down to salary. In that case, look out for hours of work and whether any shift work is required, as if you're looking for more of a work life balance then these type of roles may not be suitable for you.
A positive experience
For me, the application process also plays a huge part in deciding whether a role is suitable for you. Have the company kept in touch with you? Have they updated you with your application? Are you being treated with a more personal touch rather than just another application or a number? This will tell you lots of about the company you're thinking of joining.
Here at AXA, we pride ourselves in providing a positive experience for our candidates, right from submitting an application through to starting your first day with us. We have our candidates' interests and needs at heart and are always there to provide advice and guidance along the way. If there's anything you are unsure of when it comes to one of our roles, just ask us, we love to talk through any concerns and queries – and then we'll hopefully get you started with a career at AXA! You can get in touch with us on Facebook or Twitter.