AXA story
How to stand out in the graduate application process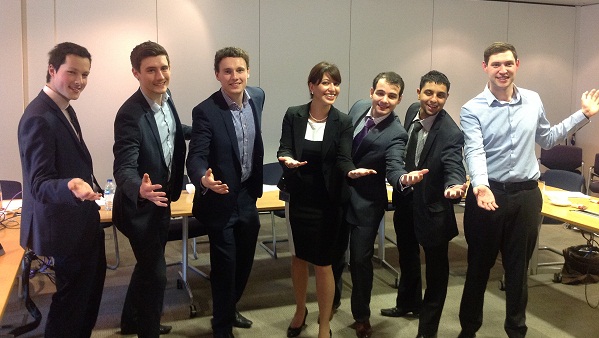 From first impressions to hiring stage, the application process is crucial. We're looking for candidates who stand out and we don't mean perfume-scented applications or dancing interviews, either. We asked Alex Burn and Samira Kadkhodaei from AXA Wealth, Alex Graham from AXA Personal Direct and Partnerships and Jacque Calf from AXA UK about why they believe they got the jobs.
AB: It was down to a combination of reasons; staying calm under pressure is vital throughout the process as well as fighting the urge to judge yourself after every stage. Whilst I had no financial services experience, I made my previous jobs and experiences relevant to the program. I wanted to be sure that I was right for AXA and AXA was right for me, too, so I asked lots of questions whenever I could.
SK: I did lots of preparation and, as hard it was at times, I tried to relax and actually enjoy the selection process. I looked at it as a learning experience and kept reminding myself that I had nothing to lose and plenty to gain. The recruitment team appreciates that it can be nerve-wracking so when a question surprised me, I asked for a minute to think about my answer.
AG: Taking my time to fill out the application form, particularly questions about AXA and current market conditions, definitely helped. In my interviews and the assessment centre, I just tried to relax, be myself and always give specific answers. I think I was successful because I showed I was enthusiastic, adaptable and willing to learn.
JC: I think I was successful because I was genuinely interested in working for AXA. I researched the company, its competitors and the insurance industry in general. I also researched the behaviours they look for in graduates and thought about examples of where I'd demonstrated them. My passion and preparation proved invaluable in the interviews.