AXA story
How to make a great first impression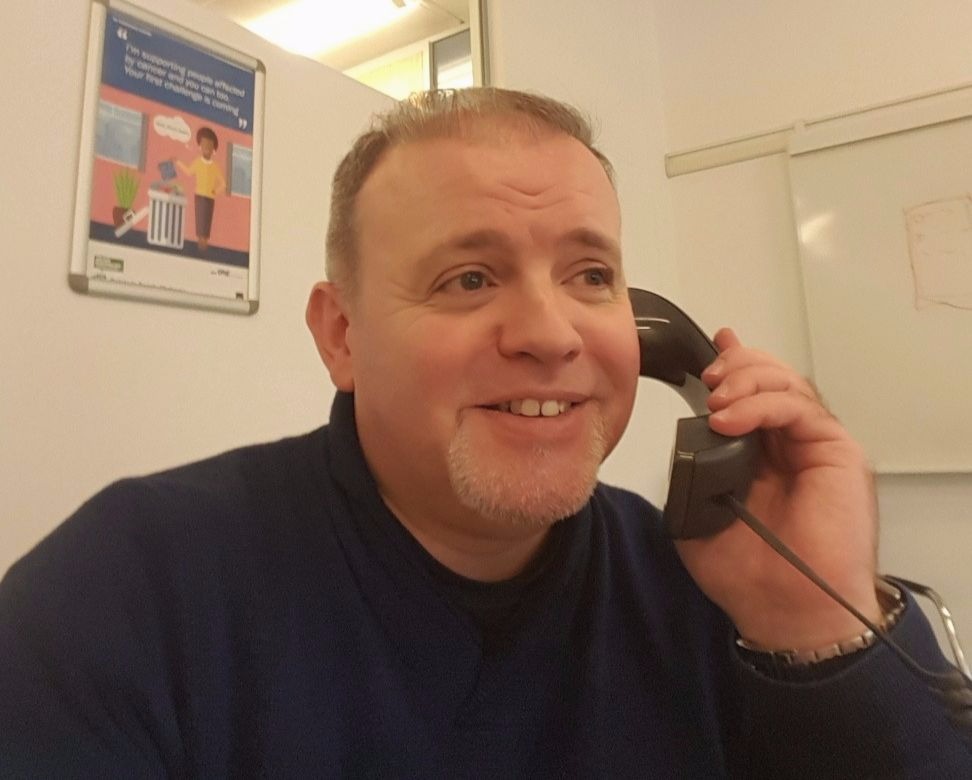 Making a first impression takes seconds, so when you're invited to an interview, you need to make sure it's the right one. AXA Resourcing Partner, David Atkin gives us his top tips for success.
You've applied and got through to interview stage – hooray! Now, it's time to start thinking about making the best possible impression of yourself. Remember – everyone gets nervous before an interview, but follow these steps and it will be a much smoother ride!
1. Turn up on time
First things first, turn up with some time to spare – there's nothing worse than running late and arriving in a fluster. Know where you're going and how you're going to get there – and allow yourself extra time, just in case.
2. Be polite
It's important to be polite to everyone you meet while at your interview or assessment centre – you never know who'll be asked to give feedback on you. 
3. Think about what you're wearing
Be smart and presentable obviously, but think about the nature of the role, and bear in mind the culture of the organisation – you're more likely to wear something less formal for an IT Developer interview, compared to financial sales, for example. See if you can do any research on what dress code the company has, or better yet, ask the Recruiter what the company's dress code is. 
4. Look your interviewer/s in the eye
A good, firm handshake, a smile and making eye contact are all very important. You'll act – and feel – more confident, focused and personable.
5. Don't be afraid of silence
In the interview itself, take a few moments to compose your answer, take a breath or ask for a minute to think – it's much better than rushing straight into a nervous, incomprehensible answer.
6. Take notes
Yes, believe it or not, you're allowed to bring in notes with you. Brief notes show you're well prepared and want to do well. It'll also make sure you can find the right example when you need it. I interviewed five people for a role recently, the first three brought notes in, the last two didn't – it was the first three who made a better impression as they were less likely to go off on a tangent. And when you're preparing those notes in advance, the STAR model really helps to structure answers: explain the Situation, the Tasks required of you, the Actions you actually took and the Results.
7. Bring it back to the question
Ever been halfway through a story and thought, I can't remember why I was telling this? Yep, it happens in interviews too. So if you find yourself going off on a tangent or forgetting what you're answering, check in with your interviewer. Saying, "I'm not sure I'm answering the question, here's a better example," is a much better way to go. And try to end your answers on a high note – an interview is not the time to be modest, so be proud of your achievements and 'sell' them to the interviewer. Take every opportunity to make them feel positive about you.
8. Talk about you
Make sure you say "I" instead of "we". You need to talk about your personal contribution to a task, not what everyone else did, and using "we" makes it sound like a joint effort rather than an individual success.
9. Prepare questions of your own
Have any questions? Now's the time to show how enthusiastic you are about the role and the company by asking some well thought-out questions.  This will show that you've thought seriously about the job and are keen to know more.
10. Say thank you
End the interview with a "nice to meet you" and, if you have the interviewer's email address, follow up with a message of thanks and express your continuing interest in the position.
Good luck! And most of all, remember to be yourself and let your personality shine.