AXA story
How to get the best out of every interview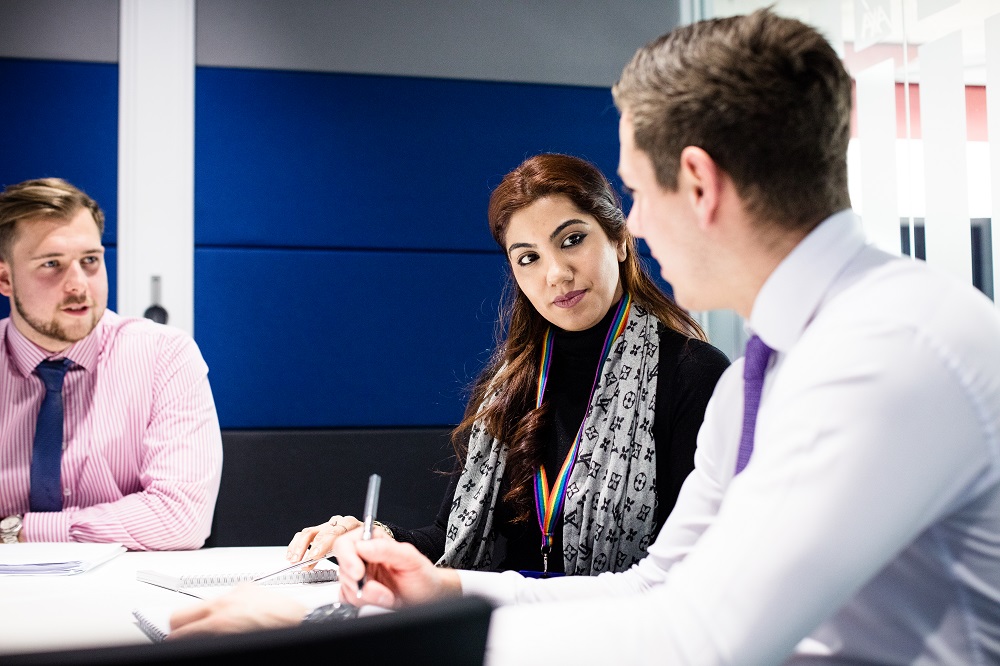 Finding a job that feels right for you is the first step to a great career. The next step is the interview and screening process, which is a chance for both you and your prospective employer to get to know one another. Preparing for your interview may seem like hard work, but the more prepared you are, the more confident you'll feel on the day and ultimately, you'll deliver a better performance.
So we've pulled together some useful hints and tips to help you to do your very best.
Before the interview
Re-read the job description thoroughly, understand what we're looking for and have questions ready on things you'd like to know more about.
Find out everything you can about AXA. What values do we believe in and what's our vision? What are our products and who are our customers? Are there any recent press announcements? And don't forget to research the business area that your role will be part of.
Write down the time and place of the interview and the name and job titles of the interviewer(s) – so that you don't forget.
Plan your journey and build in contingency for traffic/accidents/parking/signing-in at reception. You'll make a better impression being early rather than late.
Have questions ready to ask us. This is your chance to interview us too remember.
Be ready to talk through your CV and experiences to date confidently, highlighting key areas of interest and skills (bring a copy of your CV with you for easy reference).
Decide on the key reasons why you want this role and want to join us.
Have examples ready about specific times you've performed well in the past, what you did and behaviours you demonstrated to achieve this – as well as anything you learned from your experience.
Take a pad and pen so you can make notes on what your interviewers are saying (you can use this information to build on your questions later in the interview).
The interview itself
Remember to show enthusiasm. Interviews can be daunting but try not to let your worries get in the way of showing how much you want the role. Be open and honest – there's little point in disguising the truth and ending up in a role that's wrong for you. Try to maintain good eye contact with the interviewer and show interest in what they are saying and pay attention to your body language; sit up and try not to fidget or fold your arms.
We want to make sure that we're the right fit for you and that you're a great fit for AXA. So we will typically ask behavioural or competency based questions to compare your previous behaviours to those that we value. Give specific, relevant, detailed and positive examples of things you've done during your career or full-time education.
Behavioural questions tend to be 'open questions' that offer you a chance to give more detailed answers. For example:
"Tell me about a time/situation..."
"Describe to me..."
"Give me an example..."
When thinking about your answers, try to keep the following in mind:
S. Situation – Describe the situation you found yourself in.
T. Tasks – What tasks did you identify that needed to be done?
A. Actions – What actions did you actually take?
R. Results – What was the outcome?
R. Reflection – What did you learn?
If you're not sure of a question, try asking the interviewer to reword it. You could also ask the question back to them to ensure that you have understood it correctly.
The key to these questions is to make sure you clearly articulate the scenario (size, scale, relevance, impact) and demonstrate what you personally did, said or achieved within this.
Behavioural interviews at AXA form a major part in deciding who will be offered a role; so even if you have extensive experience and knowledge, if you are unable to articulate this through the behavioural questions, you may not be successful.
After the interview
Thank the interviewer for their time and remember to ask about what comes next and when you can expect to hear an answer from us.