AXA story
Help beyond expectations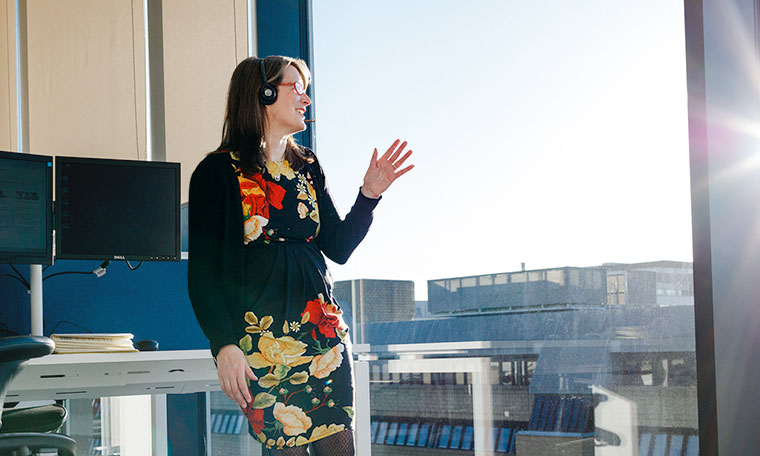 I've been at AXA for the past decade after retraining as a counsellor – and I've been listening and advising people ever since, albeit in various roles. I'm currently a Team Leader on the Telephone Counselling Team.
My team of counsellors are only a phone call away from our members. We're all qualified in helping people deal with a wide range of issues, from stress and anxiety to depression, bereavement and relationship problems. Whether it's on the phone or face to face, we're available to talk things through, deal with immediate crises or find clarity and make decisions. Together, we support thousands of people each month. At AXA, we understand more than the words people say and do everything we can to help beyond their expectations. That's what makes my job so rewarding.
Often, what people say they're calling up about, isn't what they are calling up about. When I first started counselling, a client came in for grief counselling but what they actually needed was help with gambling. Or I could be counselling someone about a bigger incident, such as the London Bridge or Manchester Arena attacks. That's what makes the role so different, there's such a wide range of people you could be talking to, about such a wide range of issues, and I'm there to provide real help and advice to support them.
For me, one of the best aspects of working here is the people I work with – we have such a great team of counsellors. My role as team leader is keep them up to date with what's expected of them, as well as feedback to our stakeholders on the challenges of the role. At the end of the day, everything we do is about improving the service for the customer – and there are always ways we can do that, whether it's answering calls more quickly or making the processes smoother and more straightforward.