AXA story
Health-on-Line: a new product for new customers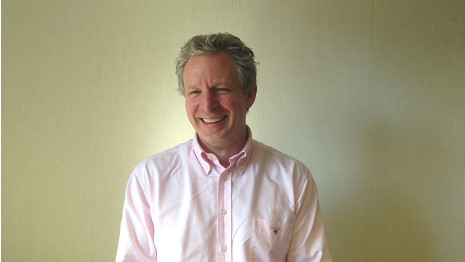 I'm Richard Turner, Strategy Director of AXA PPP and my role is primarily around creating our strategy. I report to Paris And London as to how we're succeeding and whether we're achieving our objectives. Prior to AXA I was MD of Lloyds Bank Insurance Direct, Group Planning Director of Aviva, Partnership Director at Prudential and then I started my own business, which I sold to BNP Paribas. I worked for Keith Gibbs (AXA PPP CEO) about 15 years ago and I liked his style so when he offered me the opportunity to come to AXA, I took it.
I started as a consultant so I could've easily moved on after that contract, but I immediately wanted to stay because there's a culture here that is very rare in the market now: people come here and they stay and as a result work much more as a team. In other firms I've worked at, the executive boards switched frequently and people didn't stay more than a couple of years. But people are at AXA for the long term because it's friendly and cooperative.
When I first arrived, we had a number of issues when it came to our PPP operating company: we were the second largest company in the market, but we were missing out to competitors coming in at lower prices for more limited offers and we needed a strategy to deal with the threat. We didn't want to lose our reputation for being high quality, but at the same time we realised that we had to provide better value for money for people who couldn't afford top of the range cover. We needed to compete with the Aviva's and the Prudential's, as well as the top of the range products like Bupa and AXA Health.
Our solution was Health-on-Line and it was launched almost three years ago. Health-on-Line is innovative in a number of different ways. First, it's sold via the internet, which is very unusual for health insurance in the UK. Health insurance is so complicated that people almost never buy over the internet, but we have dedicated people in place to help them through the process over the phone, so it blends the two together and has been very successful. Secondly, the product is modular so you only have to buy what you want. Together, internet sales and a modular product, make it much more affordable.
Traditionally private medical insurance is a mature market, there aren't new customers coming into it, and that's the challenge. But 70% of the people that we sell to have never bought this product before, having previously thought that private medical insurance was too expensive for them. It's brilliant that we're bringing new people into the market and that's because it's more affordable, easier to understand and more accessible, bringing peace of mind and helping our customers better care for themselves.