AXA story
Future proofing the business and the individual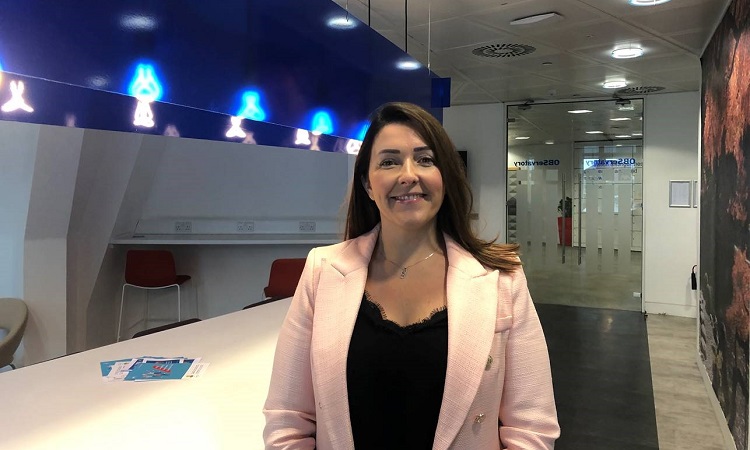 One of the biggest blockers to learning and development is time. That's why Sarah Allen, Head of Learning and Development for AXA UK, is helping people to realise they don't need to stop working to start learning.
I joined AXA UK in March this year after 13 years in AXA Investment Managers, progressing from HR Team Secretary to Head of Learning and Development. Today, my team and I enable 10,000 UK employees to be their best selves at work. We help them build technical skills, develop leadership capabilities and behaviours, which supports them to fulfil their career aspirations.
It's so important to have a culture of continuous learning – the current pace of change means skills typically have a shelf life of less than five years, which is why we should never stop learning. For me, learning and developing is not something separate thing from our job, we don't need to stop working to learn or vice versa. It's all about future proofing the organisation. Our new strategic direction is vital to future proof the business from a commercial perspective, while learning and developing new skills sets is future proofing for the individual. We all need to have the skills and capabilities that will serve us today and in the future, particularly when it comes to developing behaviours. There's no doubt that AI and robotics is impacting the workforce and, as individuals, we need to ensure we build on our uniquely human capabilities like empathy and emotional intelligence.
Thriving in Change
We've recently worked hard to design and deliver a learning solution called "Thriving in Change". There are huge amounts of change in the business, and there will continue to be as that's the very nature of the world we live in today, so we were asked to support managers and leaders through transformation. We recognised that one size doesn't fit all across AXA, so we developed learning solutions aimed at different levels, depending on who was accessing it and whether they were an employee, manager or leader. We also looked at various methods of delivery, including face to face workshops, internally delivered sessions, external change expert workshops, podcasts, digital playlists, virtual classrooms, videos and e-learning. We wanted to cover all aspects in order to appeal to different people in our organisation and provide them with the support they need, when and where they need it. So far we've supported nearly 1,000 employees and this number will only increase.
We have also recently launched DEAL hours, which stands for drop everything and learn. Once a month we have a dedicated hour for everyone to drop what they're doing and learn. It's protected time in the diary that can't be scheduled for calls or meetings. We all share what we've learnt in our social community. It's a simple initiative but it will hopefully push learning to become a habit for everyone and it drives that culture of learning that we want to embed in the organisation. We are currently testing this out across HR to see if this is something that could work in our wider business.
AXA Learning Week
Since the beginning of September, we've been running a competition at AXA globally. The focus of it is customer first, which is one of our AXA values, and all employees have been focused on what it means to be customer first in our daily lives. Even for me in HR, I'm thinking about how I can put the customers at the forefront of everything I do – instead of focusing on HR problems or L&D problems, I'm looking at business problems and customer challenges.
There is an app that we've been using called Pocket Coach and people from all our entities around the world have been uploading their videos and content to it to share with everyone else. As well as employee generated content there are videos and games to play to win points. The best way to learn is to have fun and the Pocket Coach app does that because it brings a different angle to it and makes it feel fresh. All our entities are playing against each other to solve this business problem – how do we get closer to our customers – at the same time as helping people to develop a habit of flexible learning in as little as just three minutes. We will announce the winning entity during AXA Learning Week with various awards, for group and individual performance.
During the week we'll celebrate all the different learning and development support we have on offer. We'll deliver virtual sessions on the topic of customer first, run pop-up stands to give employees the opportunity to discuss their development needs, launch a customer first e-learning module and launch a dedicated campaign page on our YES Learning platform. It's going to be a great week.
You can find out more about AXA Learning Week and our culture of continuous learning here.
Interested in gaining new skills and building your career at AXA? Then take a look at our latest vacancies and apply online here.