AXA story
Future Leaders programme - Designed with me in mind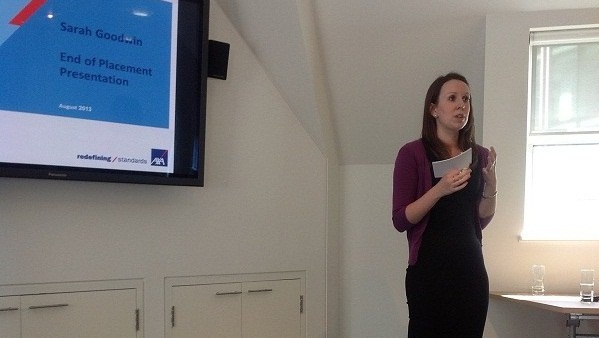 AXA was the obvious choice for me. When I left university, I didn't really have a clear idea of which business area or field I wanted to go into. The Future Leaders programme offered me the chance to work in three diverse placements and experience three very different areas of the AXA business. It was like the entire programme had been designed for me. Which, in many ways, it was. You're one of a small, select group of graduates here and, by working with the Graduate team, you're able to tailor placements to your specific interests and the skills you'd like to develop. Being one of a few means you're more visible too. You get an incredible amount of exposure to different levels and areas of the business, and are respected in each placement as someone who can really add value.
My current placement in AXA Wealth has really pushed me to be creative. In leading my own internal communications programmes and campaigns, I'm challenged to come up with unique ways to get the messages across to the business. The messages obviously need to stand out, so I have to think differently and I have the freedom to do this within my team. From a guerrilla marketing campaign to show our paper usage each week, to the development of a visual to show how we're performing as a business, I'm channelling my inner-creativity in an entirely new way!
Challenges come thick and fast. You're often thrown in at the deep end and, for me, that's the way to learn. You've got to be able to take on whatever comes your way. Yes, there's support for you at each stage, but the enthusiasm to get involved is essential to make the most of each placement. And by making the most of each placement, I'm able to make a mark on the business, in a way that's unique to me.
Sarah Goodwin, Future Leader programme