AXA story
From graduate to HR Business Partner: My AXA experience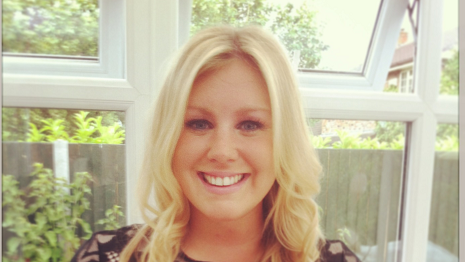 I joined the AXA HR Graduate Programme back in 2009. The programme is made up of four different six-month placements, which gives you a broad understanding of the business. As well as the wealth of things you learn, the support you get and the meaty projects you work on, it's a great opportunity to build strong relationships with stakeholders across the organisation. You're supported at every step of the journey – with mentors and buddies to learn from – and empowered to develop. AXA gives you everything you need to build a rewarding career path, but it's up to you to push yourself and seize opportunities.
On the HR programme, you get to experience the full spectrum of Human Resources so when you finish, you could potentially specialise in a number of areas such as Employee Relations, Learning and Development, Recognition or Reward. I was delighted when AXA Wealth mentioned an HR Business Partner (HRBP) role that they thought I'd be suitable for in Bristol. While I'd always had the goal in my head that I wanted to be an HRBP, I recognised that it was a couple of levels higher than where I was when I completed the programme. The HR Director offered me a stepping stone HRBP position where I'd be able to grow in to the role with the support of my team. I got stuck in, loved it, and six months later, I was promoted to HR Business Partner supporting a large and interesting area.
I've recently moved to London and I am currently the HRBP for AXA UK. I'm essentially the link between the business and HR so I spend a lot of time with both sides. I deal with both 'business-as-usual' HR responsibilities such as performance/talent management and providing HR coaching and guidance to our exec team, alongside project work – often looking at the alignment of people strategy to our business strategy and making sure we have the right organisational design and structures in place to ensure the business is operating effectively.
Even though I'm no longer on the graduate programme, my learning and development definitely hasn't stopped. AXA has supported me to complete my CIPD qualification and provided continuous challenges and development opportunities, and I'm still using what I learnt on the graduate programme every day.