AXA story
Five mistakes to avoid when applying for your new job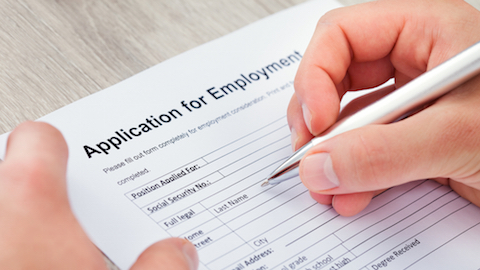 The very first step towards landing a brand new job is the application. And there's no doubt it's important to make a good impression if you want to make it through to the next round. To get noticed for all the right reasons, avoid these five things and follow our advice for application success.
1. Not following instructions
It sounds simple but reading what you need to do or provide is the backbone to your entire application. You may need to include examples of your work, a CV or a covering letter. And, if you're filling in an application form, you'll need to tailor your answers to the questions, not simply cut and paste information from your CV that might not be relevant.
2. Forgetting the attachment
If you've been asked to include attachments, make sure they're attached. And double check it's the right file!
3. Hitting submit without triple checking
Spelling and grammatical errors are a big no-no when it comes to your application, so make sure you proofread it. If you can, get someone else to take a look. If you can't, save it until you can read through it at another time as you're more likely to spot mistakes if you've had some time away from it.
4. Using inappropriate email addresses
It won't take you more than a couple of minutes to set up a more professional sounding email address if your current email is a little on the risky side. We're talking to you @partygirl167 and @hunkybeefcake1999. And on that note, make sure all of your contact information is correct. You might be the right person for the job, but if the hiring manager can't get in touch because of a misspelled email address or mobile number typo, you'll never know.
5. Embellishing
Over exaggerating your achievements and experience is a strict no-go, so – as always – stick to the truth and you'll go far!
What are your top tips for application success? Tweet us using the hashtag #AXAtoptips.